A Single Session Of Exercise May Help Fight Prostate Cancer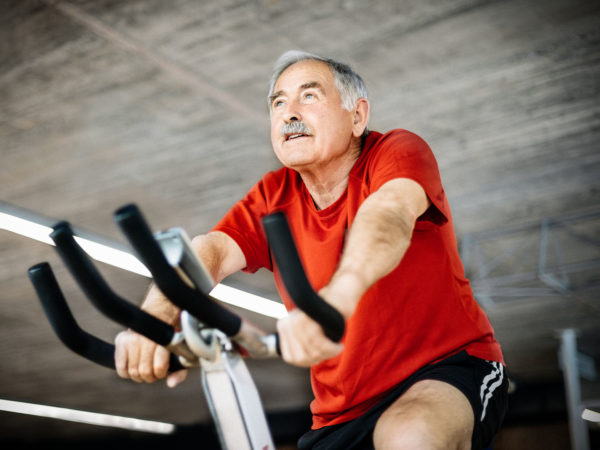 While physical activity was once largely considered a potential risk for people with cancer, a growing body of evidence shows that the opposite is true: Not only is exercise safe during and after cancer treatment, but it's also been shown to help improve mood, ease side effects, and even help improve survival in some cases.
Now, a very small recent study suggests that even a single bout of physical activity may have cancer-fighting potential. Researchers at Edith Cowan University in Australia looked at the effects of just 34 minutes of high-intensity exercise on nine men with advanced prostate cancer. They analyzed blood samples taken from the men immediately before and after a session on an exercise bike, and then again 30 minutes later. The researchers found that blood levels of anticancer proteins called myokines were significantly elevated for up to 30 minutes after exercise, which was associated with a 17 percent decrease in tumor cell growth.
While more research is needed, this early evidence helps support the idea that exercise at any stage of cancer may be beneficial.
Source
nature.com/articles/s41391-022-00624-4
Try this recipe today: Grilled Fish With Tropical Relish
Sign up for more Dr. Weil newsletters: