Why You Should Be Eating Olives!
Published: 08/01/2014
Learn More:
No Pain, No Gain?
Related:
Exercise & Fitness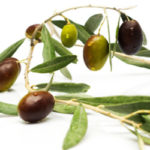 Each Friday in August look for healthy tips on favorite foods, courtesy of Dr. Weil on Healthy Aging. For more nutrition information, start your 14-day free trial!
Try olives in the Vegetarian Caesar Dressing recipe from True Food Kitchen! Olives are among the oldest cultivated foods known – they were planted and harvested in Crete some seven thousand years ago. The fat they contain is predominately the healthy monounsaturated type, which can help to improve cholesterol ratios. Olives are also a good source of vitamin E (which helps to neutralize free radicals), iron, copper and dietary fiber.
If you tried to eat freshly picked olives from a tree, you would be in for a bitter surprise: only processed olives are palatable. Whether they are picked unripe (green) or ripe (black), olives need to be fermented and/or cured to become edible. (Note that some black olives are actually picked green; processing and oxidation turns them a darker color.) With a wide variety of choices, including Kalamata, Nicoise, Moroccan oil-cured, and Manzanilla, olives are a tasty addition to salads, pastas, grains, meats and more.
Find out which vitamins are right for you.
Everyone's dietary needs are different based on a number of factors including lifestyle, diet, medications and more. To find out
what vitamins you need
, take the
Weil Vitamin Advisor
. This 3-step questionnaire requires just minutes to complete, and generates a free, no-obligation vitamin and nutritional supplement recommendation that is personalized to meet your unique nutritional needs.
TOP PICKS
WE RECOMMEND


How to Choose Quality Olive Oil
Olive oil, historically used in the U.S. mostly by immigrants from Mediterranean countries and adventurous gourmets, has gone mainstream.
Read More

WE RECOMMEND


How to Make Lemon Olive Oil Cake
True Food Kitchen chef Michael Stebner demonstrates how to make Lemon Olive Oil Cake, a light, fluffy lemon cake using olive oil.
Learn More

ASK. DR. WEIL


No Pain, No Gain?
My workout partner always says "no pain, no gain" when exercising and encourages me to push through tough exercises.
See Answer

TODAY'S HEALTH TOPIC


Vitamin B1 for Energy
Vitamin B1, more commonly known as thiamin, is a water-soluble vitamin and part of the B vitamin family.
Read More
Want to get "healthy in a hurry"?
Sign up for the "EatingWell This Week" Free E-Newsletter – full of in-season recipes, healthy-in-a-hurry suppers, EatingWell Test Kitchen cooking techniques and tips, product and tool ratings. And get a free gift – a digital mini-cookbook. Click here for free e-newsletter!
YESTERDAY'S TIP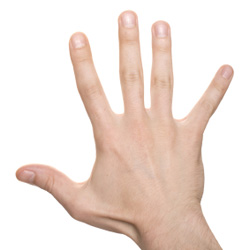 What Are Those White Spots on Your Fingernails?
If you have ever had white spots on your fingernails, you aren't alone – it is a common occurrence known as leukonychia. Learn more about the condition, what causes it, and ways to address it.