Three Foods to Eat in November
Published: 11/12/2013
Learn More:
Can Bad Teeth Kill You?
Related:
Dental & Oral Health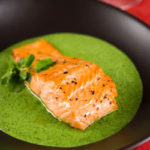 A varied diet, rich in fruits and vegetables is the foundation of optimum heath. By incorporating all the colors of the rainbow onto your plate, you add ideal sources of health-protective vitamins, phytonutrients, carotenoids and more to your diet and healthy lifestyle. The following fruits and vegetables are in season in November in North America – add them to your meals throughout this month!
Cranberries. A traditional holiday side dish in North America, cranberries are more than just a tart and tasty meal accompaniment. A rich source of vitamin C and dietary fiber, they are packed with healthy antioxidants and are often used to help prevent urinary tract infections. Recent studies have also linked consumption of cranberries and cranberry juice with healthy cholesterol levels, improved gastrointestinal health, and the prevention of kidney stones – all good reasons to increase your intake no matter what the season. Cranberries are available dried, canned, as a juice or in concentrated supplement form, but fresh cranberries provide the most antioxidants. Be sure to choose versions with the least amount of added sugar or other sweeteners.
Sweet Potatoes. A traditional Thanksgiving favorite, sweet potatoes are available year-round and should be a staple in any healthy kitchen. A universally appealing root vegetable, sweet potatoes are an excellent source of vitamins A and C – natural antioxidants that help neutralize free radicals.
Winter Squash. A delicious and versatile meal option for the colder months, winter squash comes in many varieties, all with a hard shell and mild tasting flesh. Some common varieties of winter squash include butternut, acorn, Hubbard and pumpkin. No matter what variety you choose, you will be getting plenty of healthful nutrients: winter squash is an excellent source of vitamins A and C, and provides good amounts of potassium, dietary fiber and folate. Winter squash also provide antioxidant and anti-inflammatory benefits, and have been associated with the prevention of variety of diseases, including benign prostatic hyperplasia, lung cancer, atherosclerosis, diabetes-related health issues, and inflammatory disorders such as rheumatoid arthritis, asthma, and osteoarthritis.
Find out which vitamins are right for you.
Everyone's dietary needs are different based on a number of factors including lifestyle, diet, medications and more. To find out
what vitamins you need
, take the
Weil Vitamin Advisor
. This 3-step questionnaire requires just minutes to complete, and generates a free, no-obligation vitamin and nutritional supplement recommendation that is personalized to meet your unique nutritional needs.
Lower Your Blood Pressure Naturally
RESPeRATE™ is the first medical device clinically proven to lower blood pressure with no side effects. This revolutionary device harnesses the power of breathing to lower blood pressure naturally. Featured in Mayo Clinic's "On High Blood Pressure," Doctor Recommended.