Dr. Weil's Five Pillars of Health
Published: 07/19/2014
Learn More:
Growing Nature's Super Food: Berries!
Related:
Dr. Weil Videos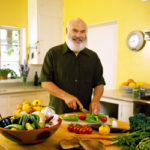 Each Saturday on July we present videos and photo albums from the DrWeil.com Videos & Features section. Enjoy!

From eating right to neutralizing stress, Dr. Weil presents five basic pillars that can help you create and maintain good health. See which ones you already practice, and which you should strive to incorporate into your life.
Watch the video The Five Pillars of Good Health.
Find out which vitamins are right for you.
Everyone's dietary needs are different based on a number of factors including lifestyle, diet, medications and more. To find out
what vitamins you need
, take the
Weil Vitamin Advisor
. This 3-step questionnaire requires just minutes to complete, and generates a free, no-obligation vitamin and nutritional supplement recommendation that is personalized to meet your unique nutritional needs.
TOP PICKS
WE RECOMMEND


How Clean is Too Clean?
The "hygiene hypothesis" is a proposed explanation for why allergies and asthma are now epidemic, especially in developed countries.
Read More

WE RECOMMEND


Head-to-Toe Wellness Guide
A healthy lifestyle is the result of quality nutrition, regular mental and physical exercise and prudent supplementation.
Learn More

ASK. DR. WEIL


Unnecessary Antibiotics?
If antibiotics work only against bacterial infections, why do doctors prescribe them so often for colds, flu, sore throats and other common viral illnesses?
See Answer

TODAY'S HEALTH TOPIC


Health Benefits of Vitamin K
Vitamin K is an umbrella term encompassing a group of chemically related fat-soluble compounds known as naphthoquinones.
Read More
Wake Up to Soothed Skin
Everyday pollution, UV, weather, diet and stress can make even the best skin act sensitive. Now Dr. Andrew Weil has fortified his potent Dr. Andrew Weil for Origins™ Mega-Mushroom serum with antioxidant-rich sea buckthorn plus a proprietary blend of mushrooms renowned to soothe in traditional Chinese medicine. Use faithfully to reveal a healthier, more radiant appearance. Shop the new Mega-Mushroom collection today at Origins.com & get free 2nd-day shipping. Enter code DAILYTIP at checkout.
YESTERDAY'S TIP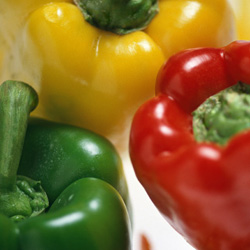 3 Reasons to Eat Bell Peppers
In shish kabobs, stuffed with rice, or dipped in hummus, bell peppers are tasty and good for you! Find out what makes them so healthful, which ones to choose, and try out our appetizer recipe featuring bell peppers!
Add Bell Peppers To Your Diet!