Can Supplements Regulate Blood Sugar Levels?
Published: 07/22/2014
Learn More:
Best Way to Preserve Garden Vegetables?
Related:
Gardening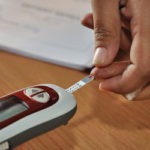 This tip is brought to you courtesy of the new Weil Vitamin Advisor – visit today for your completely free, personalized recommendation of vitamins and supplements.

Dr. Weil routinely recommends the following three supplements for people diagnosed with diabetes. They may help regulate glucose levels and promote heart health, both of which may be especially beneficial for diabetics. Talk with your physician about the best way to integrate these into your overall diabetes treatment program.
Chromium. A trace element that plays a role in blood sugar regulation, chromium works with insulin to help transport glucose into cells. Take up to 1,000 micrograms of "GTF" chromium daily.
Alpha-lipoic acid. This antioxidant can enhance glucose uptake, inhibit glycation (a sugar-protein link that can damage small blood vessels and other tissues of the body), and help promote and maintain eye health. Start with 100 mg a day.
Coenzyme Q10. Coenzyme Q10 is a powerful antioxidant that may help maintain a healthy heart. Take 60 to 100 mg in a soft gel form with your largest meal.
Find out which vitamins are right for you.
Everyone's dietary needs are different based on a number of factors including lifestyle, diet, medications and more. To find out
what vitamins you need
, take the
Weil Vitamin Advisor
. This 3-step questionnaire requires just minutes to complete, and generates a free, no-obligation vitamin and nutritional supplement recommendation that is personalized to meet your unique nutritional needs.
TOP PICKS
WE RECOMMEND


Cardiovascular Disease
These four conditions are associated with cardiovascular disease: atherosclerosis, insulin resistance, high homocysteine and angina pectoris.
Read More

WE RECOMMEND


Diabetes, Type 2
Type 2 diabetes is a metabolic disorder resulting from the body's inability to properly use or ultimately make enough insulin.
Learn More

ASK. DR. WEIL


Preserving Garden Vegetables?
To retain the most nutrients, is it better to can, dry or freeze your fruits and vegetables?
See Answer

TODAY'S HEALTH TOPIC


Lycopene
Lycopene is a powerful antioxidant with a greater-than-average ability to "quench" free radicals that cause damage to cells.
Read More
What's In Your Supplements?
Many vitamins and supplements contain fillers, casings and binders that may hinder absorption. The vitamins and supplements in the Weil Vitamin Advisor use only the highest quality, readily absorbable ingredients, with instructions on how to get the most out of each selection. Visit today for your free supplement recommendation.
YESTERDAY'S TIP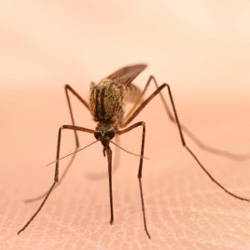 6 Ways to Prevent Mosquito Bites
The best way to ruin a summer evening? Inviting mosquitoes to the party. While we can't always stop them from showing up, there are ways to prevent the itchy bites in the first place. Use these tips to help stay bite-free this summer.