Are You A Sugar Addict?
Published: 08/16/2014
Learn More:
How Medical Treatments Really Work
Related:
Dr. Weil Videos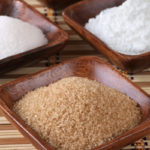 Incredibly, Americans consume an estimated 130 pounds of added sugar per capita annually. Adults consume about 22 teaspoons daily; children roughly 32 teaspoons (that's just shy of three-fourths of a cup). The single food category most responsible for upping the average added-sugar intake: soft drinks, accounting for 33 percent of added sugar consumed daily.
Overconsumption of added sugar and high-glycemic carbohydrates (like those found in breads, pizza, cold cereals and other baked goods) has been linked to obesity, diabetes and cardiovascular disease.
One of the most effective moves you can make to improve your health is cutting back sharply on sugar consumption; in particular, avoid sugared beverages entirely. If this seems daunting, taper off slowly – add slightly less sugar to your coffee or tea, have one fewer soft drink per week, etc. You will quickly discover that the craving for sugar dissipates. Foods that once seemed pleasantly sweet will now taste cloying.
As for sugar alternatives, steer clear of artificial sweeteners – I have seen no good evidence that they help with weight loss. I personally favor maple syrup: it has a complex flavor that I find very satisfying, so much so that I use no more than a tablespoon or two per week.
Find out which vitamins are right for you.
Everyone's dietary needs are different based on a number of factors including lifestyle, diet, medications and more. To find out
what vitamins you need
, take the
Weil Vitamin Advisor
. This 3-step questionnaire requires just minutes to complete, and generates a free, no-obligation vitamin and nutritional supplement recommendation that is personalized to meet your unique nutritional needs.
TOP PICKS
WE RECOMMEND


Aging Gracefully Health Center
Discover the simple steps that lead to healthy, happy aging.
Read More

WE RECOMMEND


Anti-Inflammatory Diet & Pyramid
Following an anti-inflammatory diet can help counteract the chronic inflammation that is a root cause of many serious diseases.
Learn More

ASK. DR. WEIL


Curing PTSD?
What treatments do you recommend? Can this condition be cured? Are there any medications that help?
See Answer

TODAY'S HEALTH TOPIC


Evening Primrose Oil
Evening primrose contains gamma-linolenic acid (GLA), an omega-6 essential fatty acid that nourishes the skin, hair, nails, even the joints.
Read More
Maintain Healthy Blood Sugar and Energy
Daily Energy is an uplifting MegaFood Nutrient Booster Powder providing FoodState® B12 and FoodState® Farm Fresh Beet Root, a power-packed duo that will promote and sustain energy levels throughout the day, without any stimulants or sugar. FoodState® Chromium and Organic American Ginseng will help maintain already healthy blood sugar levels. Get ready to fuel your physical activity, mental clarity and focus while supporting the body's resilience and healthy blood sugar response. Boost your juice, shake or smoothie today!
YESTERDAY'S TIP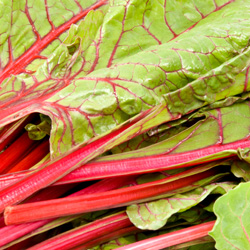 Are You Eating This Healthy Green?
Dark, leafy greens are nutritional powerhouses, and Swiss chard is one of the best. Find out what makes this vegetable so healthy, and some ways to use it.
Substitute Swiss Chard for These Veggies