A Simple Mood Booster
Published: 05/12/2013
Learn More:
Carpal Tunnel Syndrome
Related:
Condition Care Guide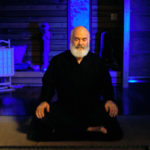 Want to improve your mood? Consider meditation. The term "meditation" may seem intimidating, but boiled to its essence, meditation simply means focused attention. The object of that attention can be many different things – one's thoughts, a phrase, a candle flame, breathing and so on. The value of meditation is less about learning to focus on a particular thing, and more about learning to focus. Because practicing meditation can contribute greatly to optimum emotional well-being, I recommend that you give it a try. Start by simply sitting still and practice keeping your attention on your breath – doing this for just 10minutes a day, every day allows you to begin the process of restructuring your mind in a way that will bring you greater contentment, serenity, comfort, and emotional resilience. My website, SpontaneousHappiness.com, has more information on improving your mood, including a meditation plan from expert Susan Piver. Consider joining to learn more.
Find out which vitamins are right for you.
Everyone's dietary needs are different based on a number of factors including lifestyle, diet, medications and more. To find out
what vitamins you need
, take the
Weil Vitamin Advisor
. This 3-step questionnaire requires just minutes to complete, and generates a free, no-obligation vitamin and nutritional supplement recommendation that is personalized to meet your unique nutritional needs.
Are You at Emotional Sea Level?
And what is emotional sea level anyway? Find out – join Dr. Weil's new website, SpontaneousHappiness.com. Based on his best-selling book, this eight-week plan addresses the increase in depression, and gentle, natural therapies that can help treat the condition. Start your 10-day free trial now!