Is Coltsfoot Too Toxic For Tea?
I grew up in Europe and was often given coltsfoot tea for cough and chest congestion and have given it to my daughter, age six, for the same purpose. Recently, I learned that coltsfoot taken internally is toxic to the liver. I'm concerned about liver damage that might have already occurred.
Andrew Weil, M.D. | December 4, 2010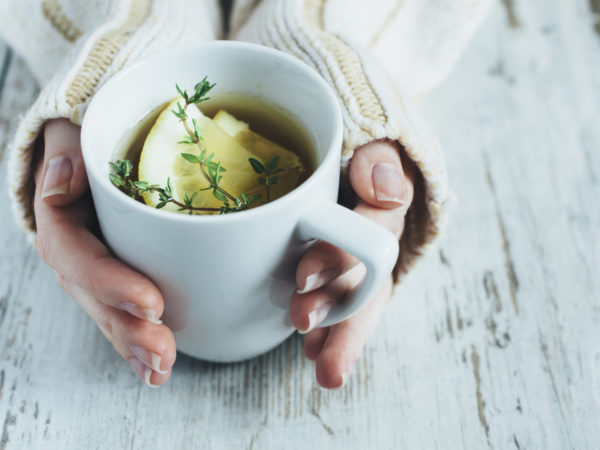 Coltsfoot has been used for centuries as an herbal remedy for coughs and colds. Its botanical name, Tussilago farfara, is partially derived from the Latin tussis, meaning cough. I discussed your concerns about coltsfoot with Tieraona Low Dog, M.D., an internationally recognized expert in the fields of integrative medicine, dietary supplements and women's health, and an expert on botanical medicine.
Dr. Low Dog said that while coltsfoot is likely to be effective for minor respiratory complaints, its leaves and flowers contain pyrrolizidine alkaloids, which can damage the liver. For this reason, use of this herb is less than ideal from a safety perspective.
I recommend a number of herbal treatments for coughs and congestion that can be used safely by adults and children:
Echinacea: For colds, flu, sore throats, and episodes of low resistance. The adult dose is one teaspoon of tincture in water four times a day or two capsules of freeze-dried extract four times a day. Give children half those amounts. Echinacea loses its efficacy when taken continually; it is better to take it for 10 days at a time, alternating with two weeks off.
Garlic: The best home remedy I have found for colds is to eat 1 or 2 cloves of raw garlic at the first onset of symptoms. You can chop the garlic fine and mix it with food. Or cut a clove into chunks and swallow them whole like pills.
Elderberry (Sambucus nigra): The flowers and fruit of this shrub have a long history of use for treating colds and flu. (An elderberry extract called Sambucol® is indicated for flu, not colds.)
Slippery Elm (Ulmus rubra): This remedy from the inner bark of the red elm tree is available as lozenges, powder, capsules and extracts. Use the lozenges as needed for sore throats due to colds.
Thyme: Dr. Low Dog provided her recipe for thyme syrup, which she uses for coughs and congestion. Here are the directions: Pour one cup near boiling water over two tablespoons dried thyme or four tablespoons of fresh thyme and steep for 15 minutes. Strain. Add one teaspoon lemon juice and one quarter cup of organic honey or maple syrup. Stir well. Take one tablespoon every two to three hours as needed for cough and congestion. Store the syrup in a tightly lidded jar in the refrigerator. Use within three to four days.
If you're concerned that the coltsfoot tea you and your daughter have consumed may have harmed your liver, ask your health care practitioner to run some blood tests to make sure that your liver function hasn't been affected. My guess is that it will be fine. If any abnormalities show up, consider milk thistle, a safe and effective herb to optimize liver health. Adults should follow the dosage directions on the package. The correct dosage for children is 5-10 mg per kilogram of body weight per day.
Andrew Weil, M.D.