2010 Tips & Tools Annual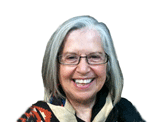 We present DrWeilonHealthyAging.com Legacy Expert Rachael Freed's 2010 Monthly Legacy Reflection and Writing Assignments in one easy-to-use interactive magazine format. It's a wonderful way to connect and reflect with yourself and others. Visit Rachael's site for more information: Life Legacies.
Read it online or download it today! See more Flipbooks here.