Too Much Viagra?
Is it true that taking Viagra on a regular basis can make men color blind? If so, how often does it happen, and can it be prevented?
Andrew Weil, M.D. | December 13, 2018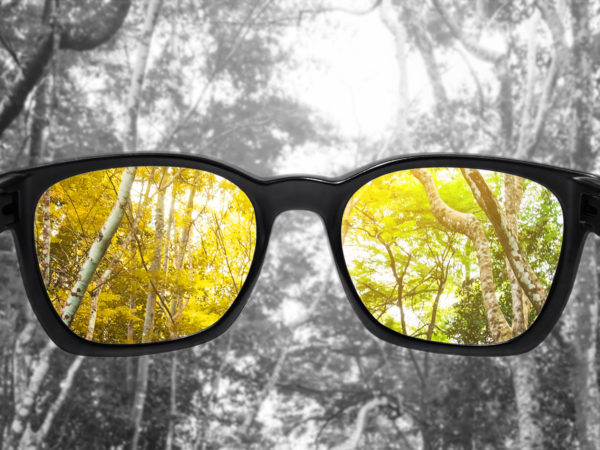 It is true that Viagra (sildenafil citrate) – a prescription drug used to treat erectile dysfunction – can affect the eyes. Some men may notice light sensitivity and blue-ish colored vision after taking recommended doses of the medication. This side effect typically resolves with 24 hours and does not damage vision.
You may have heard, however, about the case of a young man who bought the drug online and took much more than the recommended dose of 50mg. Two days later, he sought medical help for red-tinted vision that began shortly after he took the medication. He ended up at Mount Sinai Hospital in New York City, where he was diagnosed with persistent retinal toxicity associated with damage to his outer retina. More than a year later, his symptoms hadn't resolved despite various treatments.
The Mount Sinai investigators reported that using state-of-the- art, high-tech imaging techniques they were able to see microscopic injury to the cones of the retina, the cells responsible for color vision. It was the first time that they had been able to see the structural effect of the drug on the retina. The team cautioned that excessive use of Viagra could lead to long-term vision problems, including irreversible retinal damage.
Lead researcher Richard Rosen, M.D. said the study showed how dangerous a large dose of a commonly-used medication can be and noted that men who depend on color vision for their livelihood need to be wary of the danger of overdosing with Viagra.
Other problems may arise from the fact that Viagra is one of the most counterfeited drugs in the world. Analysis showed that some pills purchased online contained blue ink, amphetamines (speed), or a powerful antibiotic (metronidazole) that can cause an allergic reaction, diarrhea, or vomiting. Some of the imitations provided too much or not enough of the active ingredient, and some contained binding agents that would actually prevent the pills from even breaking down in your system.
Men experiencing erectile dysfunction should see a physician, who may prescribe Viagra. If so, you're safest filling your prescription at a reputable pharmacy. If you buy online, the U.S. Food and Drug Administration advises steering clear of pharmacies that engage in the following practices:
Allows you to buy prescription medicine without a valid prescription from your health care provider.
Has no U.S. state-licensed pharmacist available to answer questions.
Offers very low prices that seem too good to be true.
Sends spam or unsolicited email offering medicine inexpensively.
Is located outside of the United States or ships worldwide.
Andrew Weil, M.D.
Source:
Richard B. Rosen et al, "Sildenafil citrate induced retinal toxicity—electroretinogram, optical coherence tomography, and adaptive optics findings." Retinal Cases and Brief Reports, October 2018, doi: 10.1097/ICB.0000000000000708