Sunscreen Snafu?
I understand that newer European sunscreens protect the skin better than the ones on the market in the U.S. If this is true, why aren't these products available here?
Andrew Weil, M.D. | June 2, 2014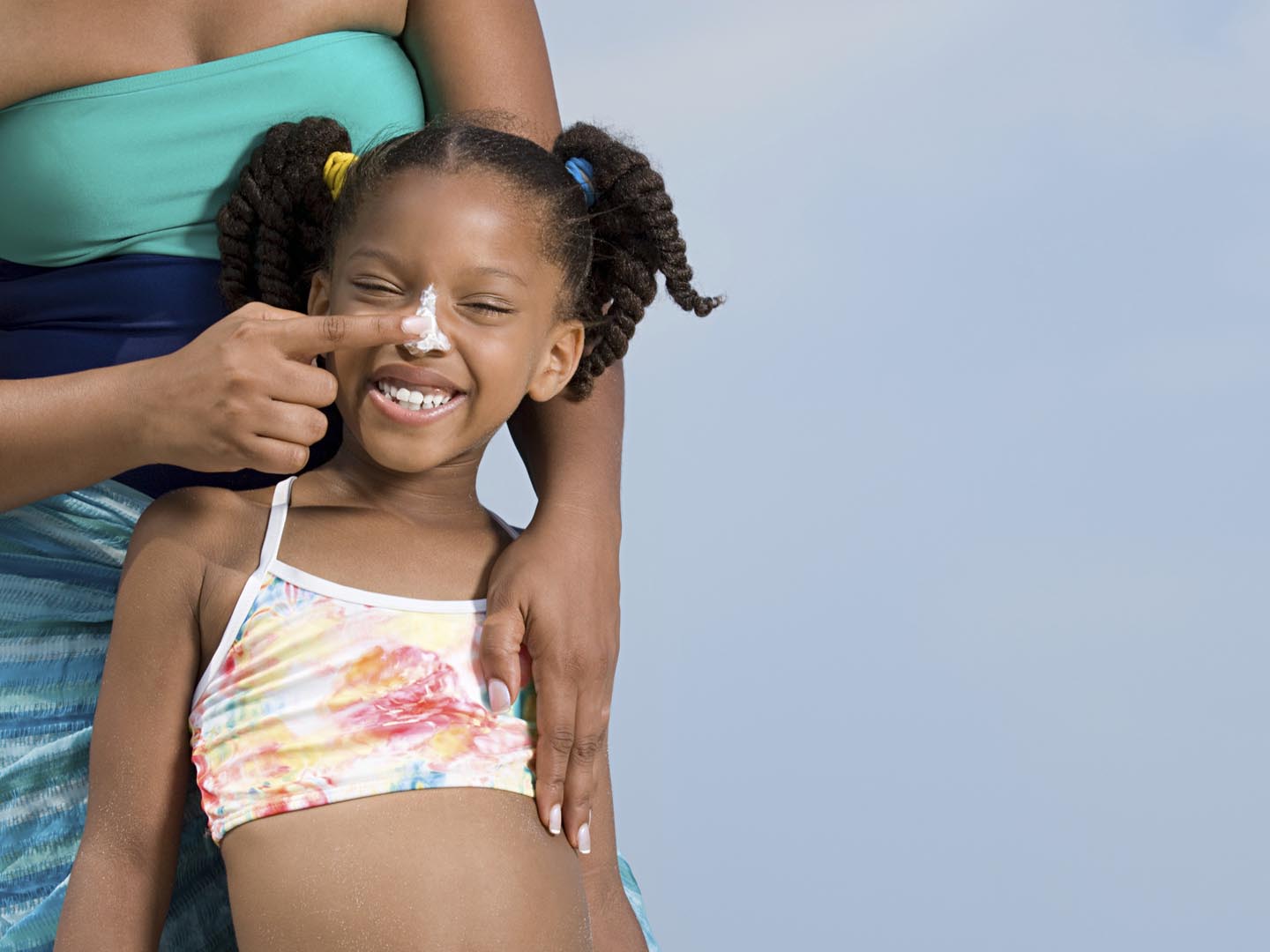 You're correct that some sunscreens available in Europe and elsewhere are more advanced than those approved by the FDA for sale in the U.S. Many of the European products protect the skin against both UVA and UVB rays. Most of those now sold in the United States screen out only UVB rays, which are the ones that cause sunburn. UVA rays are regarded as more damaging because they penetrate the skin more deeply and are associated with the development of skin cancer. You can get UVA protection with zinc oxide, the opaque white stuff lifeguards spread on their noses, but few people would be willing to coat their bodies with that. Other available forms of UVA protection available here include titanium dioxide and avobenzone as well as Mexoryl SX, also called ecamsule.
The FDA has had pending applications for the newer sunscreens on its "to do" list for more than a decade, but despite promises to fast-track new products, not much has happened. Part of the problem is that the FDA, like other federal agencies, is understaffed, and part of it seems to be that the safety data the FDA has requested for the new ingredients that protect against UVA as well as UVB rays aren't available.
Another part of the problem seems to be that because U.S. law treats sunscreens as over-the-counter drugs, not cosmetics as they are viewed elsewhere, the FDA is thus required to be more rigorous in the approval process than it would have to be if a cosmetic were under consideration. Despite all that, the applications for the new sunscreens have simply been stuck in the FDA pipeline for far too long.
In an effort to speed things along with some public pressure, sunscreen manufacturers, dermatologists and some research groups are speaking out for change. "These sunscreens are being used by tens of millions of people every weekend in Europe, and we're not seeing anything bad happening," Darrell S. Rigel, clinical professor of dermatology at New York University and past president of the American Academy of Dermatologists told the Washington Post.You can buy the European (and Canadian) sunscreens online, but having them shipped to you is illegal for both buyer and seller.
You can, of course, protect your skin against the damaging rays of the sun without sunscreen:
Stay out of the sun between 10 a.m. and 2 p.m. from April through September.
Take special precautions on beaches, near reflective bodies of water, at high altitudes, and low latitudes.
Wear a wide brim hat and sunglasses (get the kind that block at least 99 percent of UVA and UVB radiation).
And, to make sure you're getting enough sunlight to provide adequate vitamin D, go out in the sun for 15 minutes or so without protection several days a week.
Andrew Weil, M.D.
Sources:
Brian Palmer, "Burned by Bureaucracy" Slate, April 23, 2014.
Brady Dennis, "FDA review of new sunscreen ingredients has languished for years, frustrating advocates," Washington Post, March 20, 2014.