Sun Protective Clothing?
I read that clothes offer us only about 5-10 SPF, so I'm interested in sun protective clothes and hat. Is there anything we should look for when purchasing?
Andrew Weil, M.D. | August 10, 2017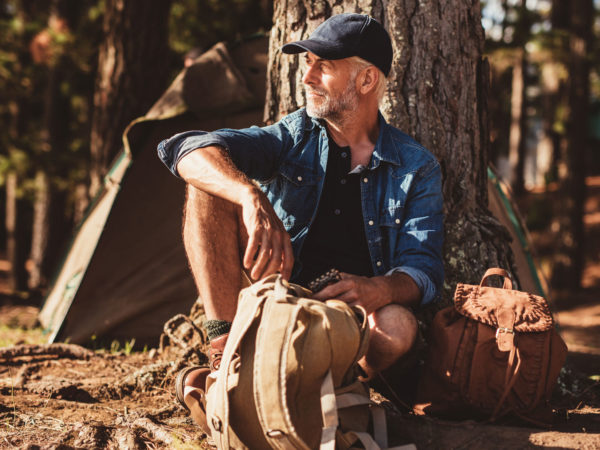 The first thing you should know is that you probably already wear clothes that do a good job. According to the Skin Cancer Foundation, tightly woven fabrics such as denim and wool give you good protection from ultraviolet (UV) rays from the sun, as do synthetic and semi-synthetic fibers such as polyester and rayon. Glossy fabrics like satin reflect UV rays away from the skin, although most people don't wear satin during the day. Least protective are fabrics with a loose or open weave such as lace, as well as refined and bleached cottons or crepe and silks. The Skin Cancer Foundation also notes that the color of your clothes is a factor – dark or bright colors absorb more UV rays than white or pastels, preventing them from reaching the skin.
When shopping for sun protective clothing, look for those with ultraviolet protective factor (UPF) noted on the label. To be eligible for the Skin Cancer Foundation's stamp of safety and efficacy, clothing must have a UPF of 30 or higher. This tells you what fraction of UV rays can penetrate the fabric. A UPF of 50 allows 1/50th or only two percent of UV rays to reach the skin compared to a white cotton tee-shirt, which has a UPF of about five which would allow 20 percent of UV rays to come through. The Environmental Working Group (EWG) notes that UPF ratings for clothing are often underestimated.
To be considered "sun protective," a garment's UPF must be higher than 15. According to the Federal Trade Commission, clothing with a UPF above 50 can be labeled "UPF 50+" but even clothing designed for sun protection won't give you much more benefit than UPF 50. Studies have shown that a UPF of 30 to 40 should be enough to shield you from direct sunlight even in the tropics.
Bear in mind that once a fabric gets wet, its ability to protect you drops by 30 to 50 percent. In addition, worn or faded fabrics are less protective.
As for hats, choose one with a brim at least three inches in diameter all the way around, that shields your face, neck, ears and even parts of your shoulders. Look for a hat with a UPF rating of 30 or higher.
Andrew Weil, M.D.
Source:
Peter Geis and Alan McLennan "Ready to Wear Sun Protection Clothing Fits the Bill." Skin Cancer Foundation Journal, May 2012