Removing Tattoos?
I got a tattoo a few years ago, and now I would like to have it removed. However, I've been told that removal with a laser is really expensive – thousands of dollars – and may not work. Is there a safe, effective, affordable alternative?
Andrew Weil, M.D. | June 10, 2016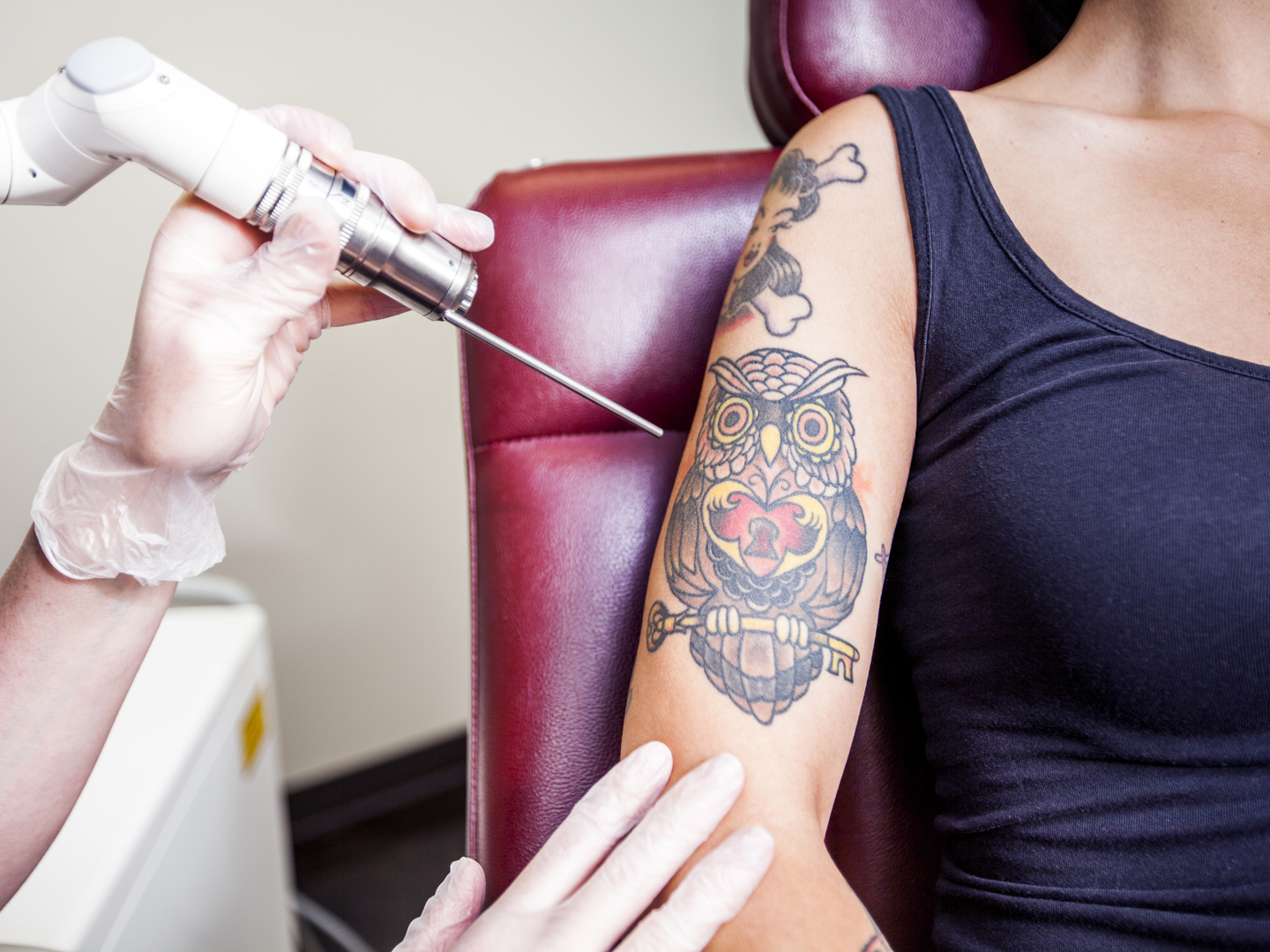 It can be costly to get rid of a tattoo, but you may not have to spend thousands of dollars these days. A new type of laser approved by the FDA in 2012 is considered a vast improvement over those used in the past. This device zaps tattoos with pulses of a trillionth of a second to break down the ink, compared to older lasers that worked in billionths of seconds. The speedier ("picosecond") laser reduces treatment time and reportedly is much better at breaking down ink, – including the reds, blues and greens that older lasers can't fully remove. A study published in 2012 found that only one or two picosecond laser treatments were needed to remove most of the blue and green ink from two-thirds of the tattoos treated. An even faster laser is in the works.
Tattoo removal has become a thriving business, up 440 percent in the past decade according to some estimates and yielding $75.5 million in 2015. Those seeking treatment include young professionals who see their tattoos as impediments to their careers, mothers seeking an image change, people who end relationships and want to erase an ex's names from their skin, and those who want to replace old tattoos with new ones.
Tattoo removal with the older lasers was much more expensive than picosecond treatment; the monthly sessions could add up to $3,000 in a year with less-than- satisfactory results. The New York Times reports that the newer treatments cost about $400, with fewer sessions needed. The number of treatments depend on the ink used in the tattoo. The easiest to remove is black, while pastels and yellow are more difficult. (Pink ink may contain iron oxide, which can turn black under a laser.)
As an aside, you're better off having your tattoo removed by a doctor. In more than 45 states, no medical supervision is required for tattoo removal, but as the New York Times reports, "Every doctor has a tale of a patient who comes in after a botched removal procedure." Furthermore, if you want a local anesthetic such as lidocaine to lessen the pain involved, you'll need a doctor to administer it. The American Society for Dermatologic Surgery (ASDS) warns against considering tattoo removal if you have certain autoimmune disorders, pigmentation problems, active acne, warts, unstable diabetes, active rosacea or any undiagnosed skin problems. Be sure to ask about the risks of the procedure and contact your physician immediately if you experience significant redness or soreness after the procedure or suspect any other problems.
Do not try to remove your own tattoos or anyone else's – you could end up with infections and serious health complications.
Andrew Weil, M.D.
Source:
Roy Geronemus et al, "Successful and Rapid Treatment of Blue and Green Tattoo Pigment With a Novel Picosecond Laser." Archives of Dermatology, July 2012, doi: 10.1001/archdermatol.2012.901