Drinkable Sunscreen?
What do you think of this new drinkable sunscreen? It sounds weird to me, but if it works, it would be more convenient than having to apply lotions repeatedly during a day at the beach.
Andrew Weil, M.D. | July 22, 2016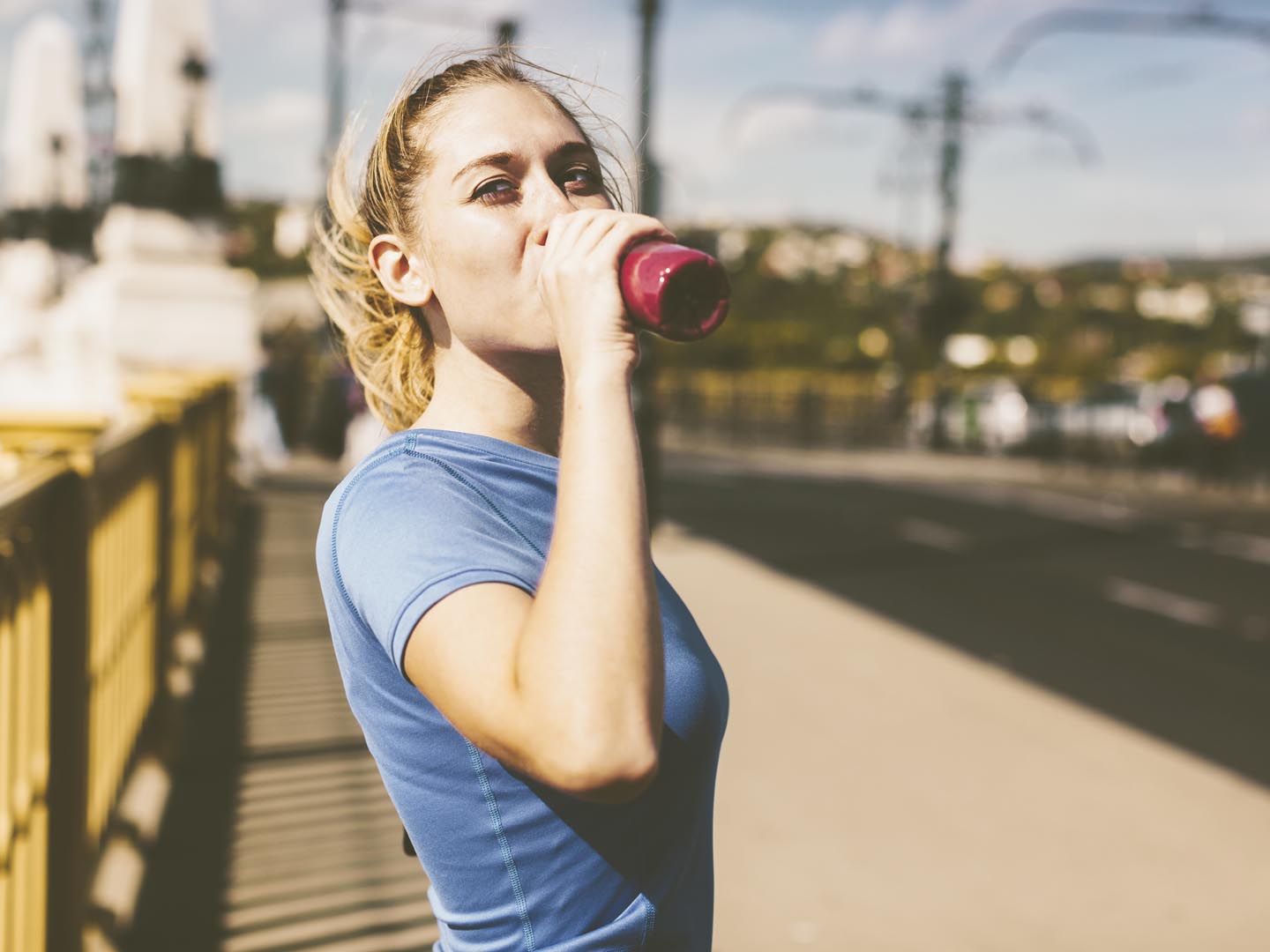 Based on what I've read about "drinkable sunscreen," I don't understand how it could work as advertised; nor have I seen any studies attesting to its effectiveness.
For those of you who haven't come across this story, here's some background: the product, called "UV Neutralizer Harmonized Water" has received a lot of press, with claims that by drinking a tiny amount (two milliliters) mixed with two ounces of regular water you can get the same protection you would get from regular SPF 30 sunscreens for up to three hours. The stuff is described as purified water "imprinted with unique vibrational waves which isolate out the precise frequencies needed to protect you from UV rays."
I have no idea what that means, and neither do the dermatologists who have been quoted in news accounts about claims for this product. It does not list its active ingredients, although the label states that it contains "distilled water and Multiple Vibrational Frequency Blends," whatever those may be.
The product has not been evaluated by the FDA. All we have is the manufacturer's claim that it was tested against regular SPF 30 sunscreen applied to exposed body parts except for one limb. After exposure to the sun, the limb without the regular sunscreen, and supposedly protected by the drinkable stuff, was compared to the rest of the body, and according to company president Ben Johnson, M.D., "We believe the drinkable sunscreen offers protection equal to SPF 30 or higher." Dr. Johnson is not a dermatologist; he has been identified in some news accounts as an "aesthetic medicine practitioner." After asking the company, Osmosis Skincare, for scientific proof that its product works, the British Association of Dermatologists issued a statement that read, in part: "The formulation is 100% water and…as far as our experts are concerned, it is complete nonsense to suggest that drinking water will give you a sun protection factor (SPF) of 30."
Incidentally, 3.38 ounces of that water would cost you $30.
Forget drinkable sunscreen. The only potential benefit it has going for it is that it doesn't work, and overuse of regular sunscreen can block production of vitamin D, which our bodies make by using ultraviolet rays of the sun. We know that vitamin D deficiency is widespread and contributes to a long list of health problems. To make sure you're getting adequate amounts of UV, you could cut back slightly on sunscreen use. While skin cancer is certainly a concern with overexposure, it may do you more good than harm to get out in the sun for 15 minutes or so without protection several days a week. Afterwards, go back inside and apply sunscreen.
Andrew Weil, M.D.