Is It Safe to Whiten Your Smile?
Are at-home tooth bleaching kits on the market safe to use? If I'm filtering chlorine out of my water, should I be putting some other bleaching agent in my mouth?
Andrew Weil, M.D. | April 6, 2004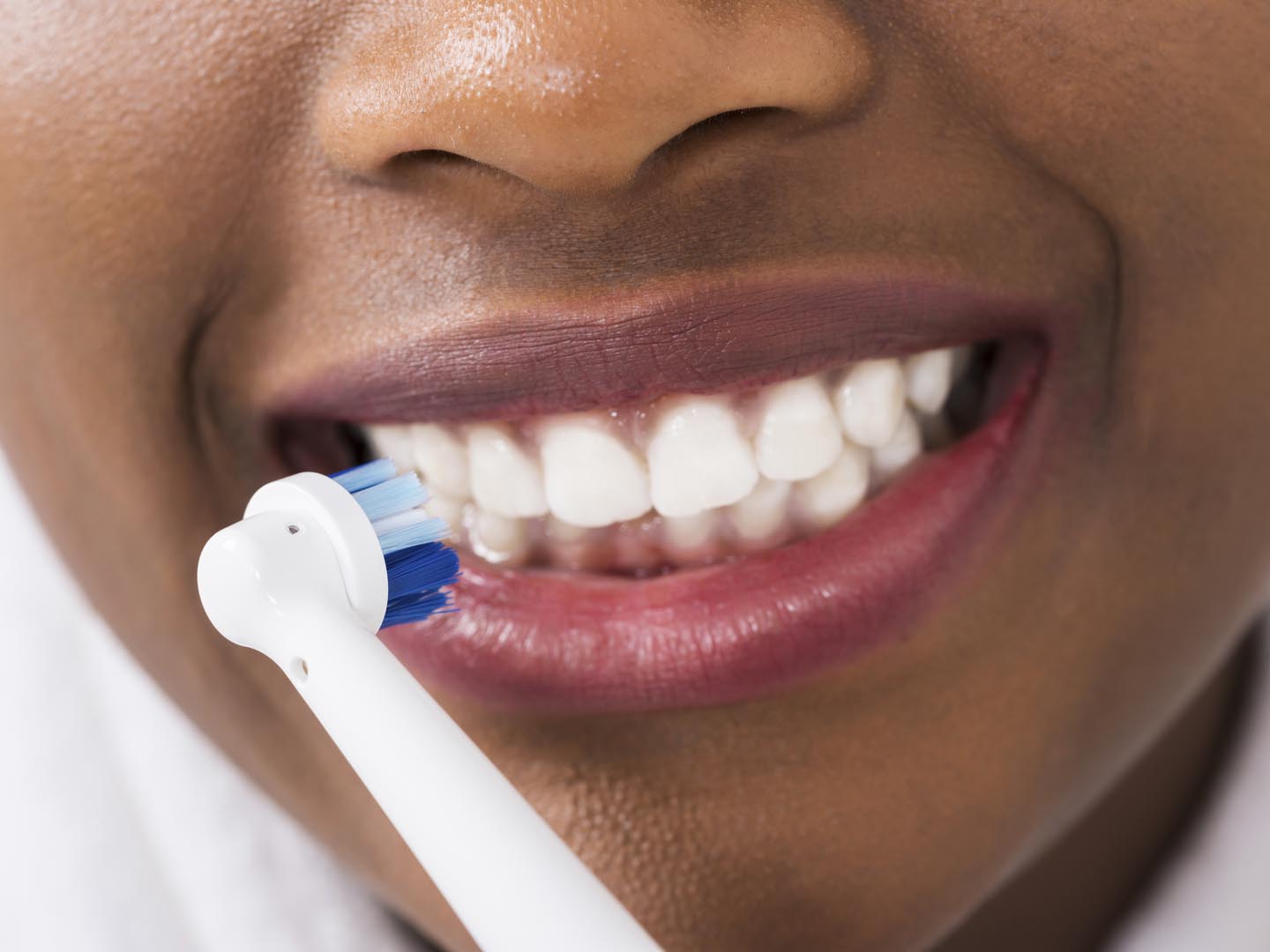 Tooth whitening is becoming more and more popular, particularly with the availability of the bleaching kits for do-it-yourself, at-home treatment. But before investing in one of them, I suggest checking with your dentist to find out whether whitening is appropriate for you. According to the American Dental Association, you're likely to get the best results if your teeth are yellowish. Bleaching doesn't work as well on teeth that have a naturally brown or grey hue. Tooth whitening (whether you do it yourself or have it done by your dentist) can brighten teeth stained as a result of drinking coffee, tea, soda or red wine as well as teeth darkened as a result of aging and those stained as a result of smoking cigarettes and chewing tobacco. However, if you have had bonding or have tooth-colored fillings in your front teeth, the whitening won't  "take" on those materials, which will contrast with your other, newly whitened teeth.
At-home bleaching solutions use carbamide peroxide as the bleaching agent. While this is generally considered safe, you may notice some tooth sensitivity while using it. My (holistic) dentist, Steve Swidler, tells me that over time bleaching might break down the integrity of the teeth, leaving them porous and more susceptible to future stains.
Another concern: there's a chance that the bleach could travel through a deep cavity to a tooth's root and set off a toothache or trigger an infection. Bleaching could also result in some soft-tissue shrinkage among people with periodontal disease. Beyond that, we don't yet have long-term safety data on these products.
As far as the chlorine in water is concerned, it isn't relevant. The low levels of chlorine in drinking water are there to kill germs and have nothing to do with the color of our teeth.
Andrew Weil, M.D.