Are Diet Sodas Bad For Teeth?
Can you tell me if it is true that sugar-free drinks are worse for teeth than beverages containing sugar? Are the artificial sweeteners bad for teeth or is it something else in sodas?
Andrew Weil, M.D. | February 25, 2016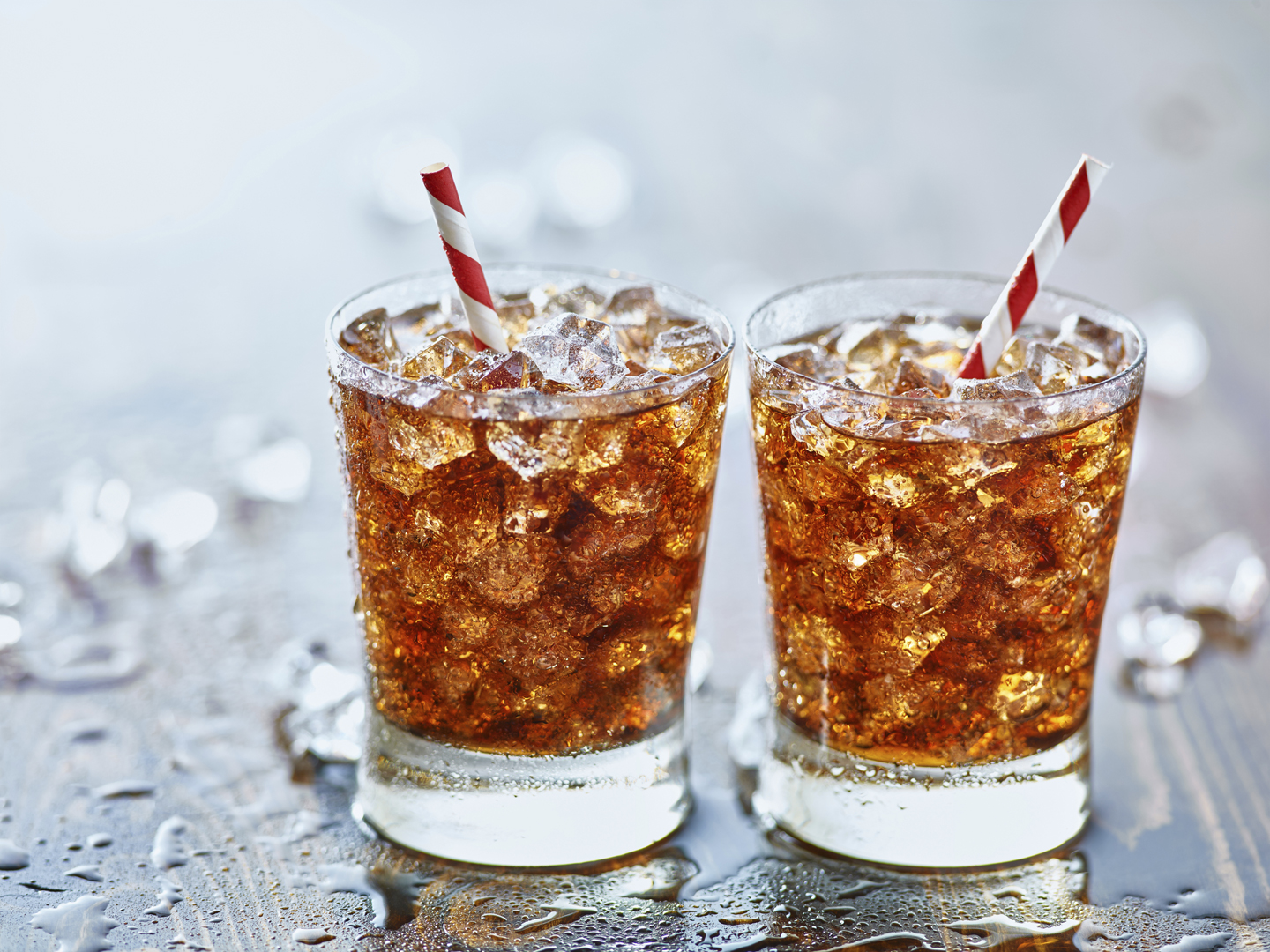 A study conducted by a team of Australian dental researchers from the University of Melbourne suggests that sugar-free beverages, including diet sodas and sports drinks, can erode tooth enamel, eventually leading to decay. Erosion can show up on tooth surfaces as chalkiness, pitting, or opacity and can also cause sensitivity.
Acidic additives used to flavor sugar-free soft drinks are responsible for the enamel erosion. The worst of these is citric acid used in lime and lemon drinks. Phosphoric acid used in colas is almost as damaging.
Of course, drinks containing sugar have similarly bad effects – the sugar is fermented by bacteria in dental plaque on tooth surfaces forming acid that erodes enamel and leads to decay.
The researchers tested 15 soft drinks including Coca-Cola on healthy molars that had been extracted and saw that all of them led to enamel erosion. Whether the drinks contained sugar or were sugar-free made no difference. When they compared soft drinks to sports drinks, they found that the soft drink effects were worse, although of the 8 sports drink brands tested, all but two significantly damaged enamel. The best of all the tested beverages for teeth was water – it actually hardened enamel.
The researchers had some tooth-care hints for those who consume sugar-free drinks and candies (which they also studied):
Rinse your mouth afterward, but wait at least an hour before brushing your teeth. Brushing sooner could remove the softened layer of enamel.
If you eat sugar-free candies, avoid fruit flavors, particularly lemon. Mint or menthol flavors are safest for the teeth.
Limit your intake of soft drinks, fruit juices, sports drinks and diet drinks.
Tooth decay is a very big problem in this country as well as in Australia. According to the National Institutes of Health, 21 percent of youngsters between the ages of 6 and 11 have had cavities in their permanent teeth. That number rises to 58 percent among teens age 12 to 19. Adults are in even worse shape – 92 percent between ages 20 and 64 have had cavities and surprisingly, decay is more prevalent among white adults, those living in large families and those with higher incomes and more education.
Your teeth aren't the only worry if you drink sugar-free beverages. In March of 2015, researchers at the University of Texas Health Sciences Center published findings showing that in people age 65 and older, regular consumption of diet soda is associated with increased abdominal obesity. Better known as belly fat, abdominal obesity is associated with a higher risk of diabetes, cardiovascular disease, some types of cancer and premature death.
Water is your best beverage bet.
Andrew Weil, M.D.
Source:
Eric Reynolds et al, "The potential of sugar-free beverages, sugar-free confectionary and sports drink to cause dental erosion." Briefing paper, Oral Health CRC, University of Melbourne, http://www.oralhealthcrc.org.au/sites/default/files/Dental%20Erosion%20Briefing%20Paper_FINAL2015.pdf accessed November 30, 2015.