What's for Breakfast?
Because of a crazy work schedule and a difficult commute, I find myself eating breakfast every weekday at a new restaurant near my office. The owners are very health-minded and eager to please. They say they'll try to prepare anything I suggest. I'm already bored with yogurt and fruit and egg white omelets, but I don't know what to suggest. Any ideas?
Andrew Weil, M.D. | March 22, 2010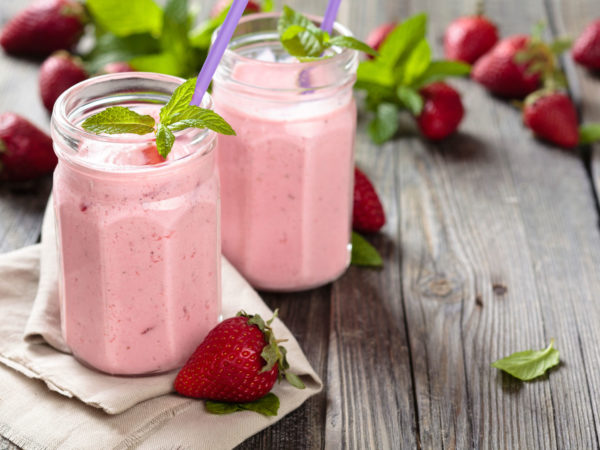 I think it's terrific that you've found a restaurant whose owners are so willing to make an effort to keep a regular customer happy. My own restaurant, True Food Kitchen in Phoenix, Ariz., has recently started serving breakfast and weekend brunch, so I can give you some ideas based on the variety of items on our menu. Executive chef Michael Stebner and I wanted to make a number of tasty and nutritionally balanced options available for our customers, who can now stop by for a quick breakfast during the week or a leisurely brunch on weekends.
We have an array of creative smoothies, including one that combines apple, strawberries, coconut and banana (it's vegan and gluten-free); another that we call the "Junior Pom Date" is a mix of pomegranate, dates, vanilla yogurt and yuzu (an Asian citrus fruit) and is also gluten-free. We also have smoothies spiked with such nutrition-boosters as flax meal and olivello juice (an extract from sea buckthorn berries that's loaded with antioxidants and protective phytonutrients). Of course, we offer some healthy fruit and nut muffins, and bread made with flax meal and spelt. Examples include banana, espresso, pistachio and date muffins, and zucchini-carrot- parsnip bread. For breakfast entrees, we have an egg white sandwich with turkey bacon, provolone and tomatoes; wild sockeye salmon lox with toasted pita bread, yogurt cheese, capers, and onions, and a tofu scramble with soy chorizo served as a wrap. We also offer Bob's Red Mill organic oatmeal with brown sugar, milk and dried figs, and a yogurt and fruit parfait with our house-made granola.
Other dishes include an open-faced egg white omelet with mushrooms, kale, truffle oil and Parmigiano cheese; quinoa (an excellent source of plant-based protein) – blueberry Johnny cake with pure maple syrup and Greek yogurt; chicken "hash" with sweet potatoes, onions and two eggs; and Greek frittata made with organic eggs, tomatoes, onion, Kalamata olives, feta and oregano.
I hope I've given you some ideas to inspire the cooks at the restaurant where you have breakfast. You can take a look at True Food Kitchen's full breakfast menu at www.truefoodkitchen.com.
Andrew Weil, M.D.