Umeboshi: Japanese Health Food?
I have heard that umeboshi (Japanese pickled plum) is an extremely healthy, medicinal, and alkaline food. I have read many articles about the benefits, but I haven't seen any supporting facts as to why this food has such great qualities. Can you provide some insight into umeboshi and its health benefits?
Andrew Weil, M.D. | June 25, 2010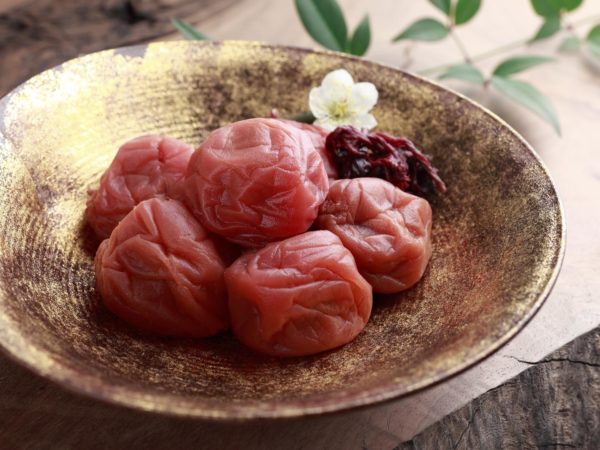 Actually a variety of unripe apricot, umeboshi means "dried plum," and pickled versions are a favorite traditional Japanese food with a long history. Some say that these dried fruits originated in China (based on a report that a dried smoked plum was found in a 2,000-year-old tomb in that country). Apparently, the first mention of the medicinal use of umeboshi in Japan comes from a text written about 1,000 years ago. Today, the Japanese eat bits of umeboshi with boiled rice or tea. I've eaten it on many occasions while traveling in Japan, and I like it. I also use umeboshi at home, including a paste made from them that you can find in Japanese grocery stores or online. The taste is fruity, sour, and salty, sometimes so salty that you have to mix them with other food (or look for low-salt versions).
I understand that in China dried plums are used medicinally for reducing fevers, treating nausea and controlling coughs. They're used today in Japan as a hangover remedy and to stimulate digestion. The dried plums are also believed to prevent disease and help the body eliminate toxins, which is why they are a standard condiment in the macrobiotic diet.
In spite of their historical context, you're quite right about the lack of scientific evidence to support the various health claims made for umeboshi. That certainly hasn't dampened Japanese enthusiasm for pickled plums. In addition to eating them frequently with steamed rice, they mix a concentrated liquid form with hot water as a tonic drink, and dried plum extract is available in pills called meitan, but while perhaps tasty and convenient, none of these products has proven health benefits.
Andrew Weil, M.D.