Targeting Trans-Fatty Acids?
What do you think of the new government requirement that foods be labeled with the amount of trans-fatty acids they contain? This doesn't take effect for three more years. What do we do in the meantime?
Andrew Weil, M.D. | July 29, 2003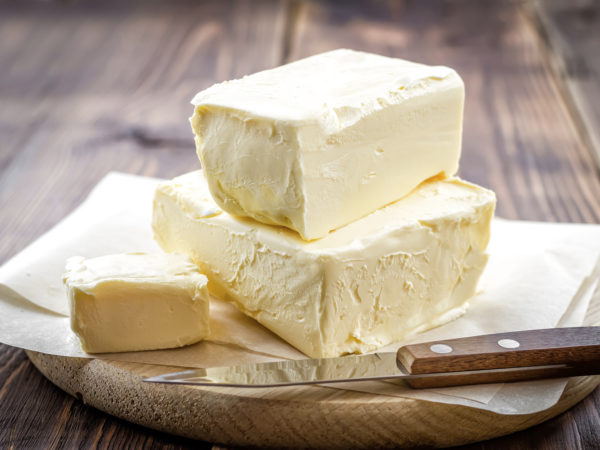 Updated on 3/21/2005
I welcome the regulations requiring that packaged food labels state the amount of trans-fatty acids (TFAs) they contain, although I agree with some critics who maintain that the labeling plan doesn't go far enough. TFAs are found naturally in animal fats, particularly butter, but only in small quantities. They are common, unnatural components of many processed fats, especially partially hydrogenated ones. Partial hydrogenation turns liquid oils into semisolid fats, much loved by manufacturers of processed foods for their longer shelf lives. Margarine, vegetable shortening and most commercial baked goods contain these artificially hardened fats and, along with them, TFAs.
TFAs are just as bad if not worse for the heart and arteries than saturated fats. They increase total cholesterol, raise LDL ("bad") cholesterol, and lower HDL ("good") cholesterol. Beyond that, TFAs may have adverse effects on cell membranes and the immune system, and may promote cancer and aging.
Some critics maintain that the Food and Drug Administration should have included grams of TFAs listed on labels in the Daily Value for saturated fat since both have the same deleterious effect on cholesterol. You may have to read the labels very carefully to determine the combined total of saturated fat and TFAs, unless the final labeling regulation requires that the nutrition panels provide explanatory information on cholesterol-raising fats.
Until the new labels appear, avoid TFAs altogether by checking the labels of any processed foods you buy and avoiding those containing margarine, vegetable shortening or partially hydrogenated oils of any kind.
Andrew Weil, M.D.