Small Sodas in the Big Apple?
I hear that New York City is banning the sale of soft drinks larger than 16 ounces in order to combat obesity. I don't drink sodas, but it seems to me that this is too big brother-ish. Do you think this kind of action actually will help curb obesity?
Andrew Weil, M.D. | July 2, 2012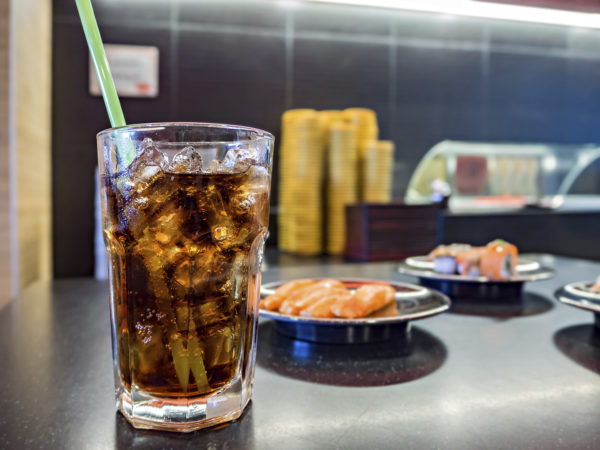 You're referring to the announcement by New York Mayor Michael R. Bloomberg in late May that he will ask the city's Board of Health to ban the sale of large-size sugary drinks sold in delis, fast-food outlets, carts on the city's sidewalks and in its parks, movie theaters and sports arenas. By "large" Mayor Bloomberg means anything more than 16 fluid ounces. The ban would not apply to diet sodas, fruit juices, dairy-based drinks (including milkshakes) or alcoholic drinks. Beverages sold in convenience stores and grocery stores would also be exempt from the ban.
The city's health commissioner has blamed sweetened drinks for as much as half of the increase in obesity rates in the city over the past 30 years and notes that more than 50 percent of the adults in the city are now obese or overweight.
Mayor Bloomberg has been a great champion of public health measures throughout his administration. He spearheaded the ban on smoking in restaurants and bars, workplaces, the city's parks, beaches and boardwalks, public golf courses, sports stadiums, pedestrian plazas (such as Times Square), playgrounds and pools. And in 2006, the city's Board of Health banned trans fatty acids (TFAs) from restaurants, including such fast-food outlets as McDonald's and Burger King, the thousands of delis and diners found all over the city, as well as the fancy, high-priced establishments. The city also requires chain restaurants to post the calorie counts next to the prices of their menu items. The ban on big sweet drinks would be the first of its kind in the nation.
Since Mayor Bloomberg appoints members of the Board of Health, the panel is expected to approve the ban. However, this is Bloomberg's last year in office and the New York Times reported that two candidates who hope to succeed him have come out against it. What's more, consumption of sweet carbonated soft drinks has declined by 24 percent since its peak in 1998 (although per capita per year, Americans still drink far too much soda – some 31.3 gallons in 2011). Part of the decline in consumption may be the result of successful efforts to remove soft drink machines from schools as well as increased public awareness of the role these drinks play in obesity.
Although sugary drinks are certainly not the only contributor to the obesity epidemic in the United States, they are a major source of the average intake of 355  calories of sugar per person per day. That amounts to 22 teaspoons of sugar daily. A single 12-ounce soda contains about 130 calories and the equivalent of eight teaspoons of sugar. Moreover, the high glycemic load of sugary drinks provokes insulin resistance in many people, which underlies much of the obesity in our society and raises risks of type 2 diabetes.
If the New York City ban goes into effect as expected, it may not accomplish much, since, as Mayor Bloomberg acknowledged, there's nothing to stop consumers from buying two 16-ounce drinks instead of one 32-ounce container of the same beverage. In fast-food restaurants, customers will still be able to refill their drink containers multiple times, but it may give some consumers pause to think about it.
I understand concerns over the "big brother-ish" implications of this proposed ban, but I'm also in favor of experimenting with ways of encouraging people to make better food choices and discourage them from making worse ones. Let's see how this experiment plays out.
Andrew Weil, M.D.