Fish Skin: Healthy or Not?
Is it healthy to eat the skin on fish?
Andrew Weil, M.D. | July 7, 2011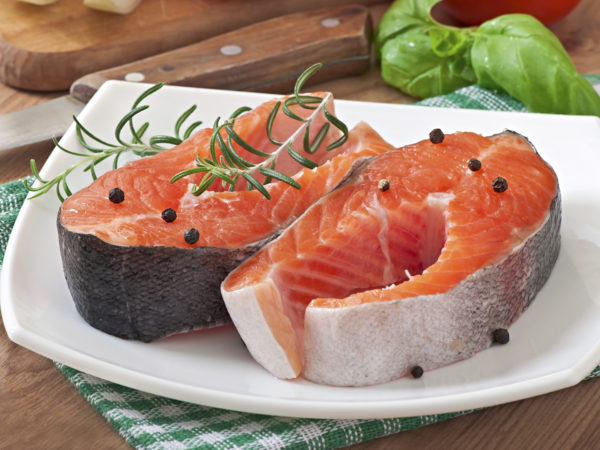 Probably not. Both the skin and fat of fish collect toxins that accumulate in the waters of rivers, streams and oceans. These contaminants can also be found in the flesh of fish but not always at levels as concentrated as they are in the skin and fat. For that reason, eating the skin of the fish is not considered healthy. The U.S. Environmental Protection Agency (EPA) advises consumers to remove the skin, fat and internal organs before cooking fish that they've caught in the wild. (If you buy a whole fish at a market, it generally comes scaled and gutted.) However, the EPA warns that mercury is found throughout the tissue of fish, so removing the skin and fat won't help you avoid that problem.
Many fish fillets are skinless, but some have a skin side. When skin is crisped on a grill, it can be tasty and many people enjoy eating it. I usually do not.  Also, I tend to discard the skin in canned salmon.
The best kind of fish, with the safest skin to eat, when it comes to getting omega-3 fatty acids (necessary for mental and physical health) is probably sardines. Because they're small and mostly vegetarian, they contain fewer contaminants than bigger fish. I love fresh sardines, grilled and flavored with nothing but salt and lemon juice, although I may scrape off some of the skin. (Here's a video on how to eat fresh sardines.)  I also buy water-packed canned sardines and mash them up with mustard and onion as a spread. Buy skinless ones if you like.
Andrew Weil, M.D.