Clarifying the Olive Oil Story?
I was disturbed to read your articles contending that some extra virgin olive oil sold in the U.S. may not even be olive oil. What is being done to stop this practice?
Andrew Weil, M.D. | February 1, 2007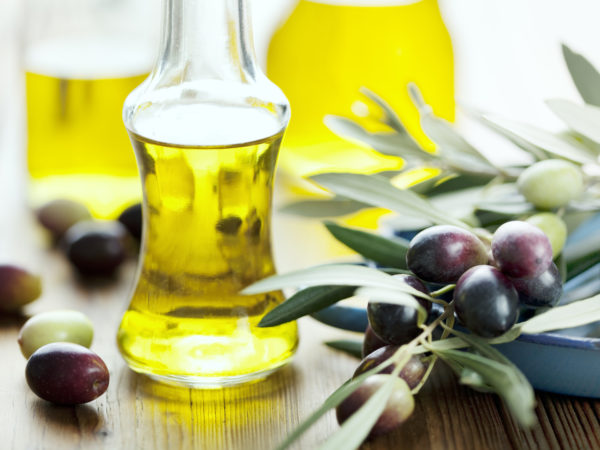 The three Q&As on extra virgin olive oil that were posted on this site in April, 2006, generated considerable interest. Since then, I've been told that I overemphasized the problem of adulterated oil from Europe being labeled "extra virgin" for sale in the United States, but, in fact, there is no way to determine the extent of this problem. That it has existed to at least a small degree is beyond question. In a Clifton, New Jersey, warehouse raid in February, 2006, U.S. marshals seized 22,700 gallons of adulterated and misbranded "extra virgin olive oil" and "pomace olive oil" that consisted almost entirely of soybean oil or a "similar substance." Of course, 22,700 gallons is just a tiny fraction of the approximately 60-70 million gallons of olive oil imported into the United States each year.
I can find no authoritative source to confirm that adulteration of oils labeled "olive oil," with other kinds of vegetable oil is widespread in the U.S.
Mislabeling is unlikely to occur in other countries where extra virgin olive oils are tested for both acidity and taste according to standards established by the International Olive Oil Association (IOOC), an intergovernmental body to which the United States does not belong. The major source of information on the overall quality of extra virgin olive oils sold in this country is the North American Olive Oil Association (NAOOA), a trade group that promotes imports. NAOOA Executive Director Bob Bauer asserts that there is "no problem" with adulteration in imported oils and notes that the NAOOA tests imports, particularly big supermarket brands, regularly. Although the NAOOA runs the chemical tests for acidity required by the IOOC to determine if an oil is extra virgin, it has just started to submit samples for taste tests. This, Bauer tells me, is done at laboratories that adhere to IOOC standards.
So if the three previous Q&As gave the impression that most "olive oil," – labeled extra virgin or otherwise – sold in the United States has been reliably tested and shown to contain some other kind of vegetable oil, I must now state that this is not the case.
I may also have exaggerated the possibility that substandard olive oil is being labeled as "extra virgin." Paul Vossen, an olive oil authority at the University of California Cooperative Extension in Sonoma County, says many oils sold in the U.S. and labeled as extra virgin would likely pass the chemical test for proper acidity, but would probably fail the taste test that the IOOC requires for certification as "extra virgin." But, Vossen acknowledges that without actually performing the tests, it is impossible to determine how common this problem is.
I will continue to seek out hard information on the quality of extra virgin olive oil sold in the United States. In the meantime, I continue to believe that when it comes to choosing extra virgin olive oil, one should be wary of extremely low prices. I suggest choosing olive oils certified by the IOOC, if you can find them, or by the California Olive Oil Council, which adheres to IOOC standards in certifying olive oils produced in California. If these are not available, I suggest seeking out certified organic extra virgin olive oils, and, although a higher price is no guarantee of quality, I will say that you are unlikely to find a good one for less than $9 for a 17-ounce bottle.
Andrew Weil, M.D.