Avoid Tilapia?
What's this I hear about tilapia being dangerous? I thought eating fish is good for you.
Andrew Weil, M.D. | October 28, 2008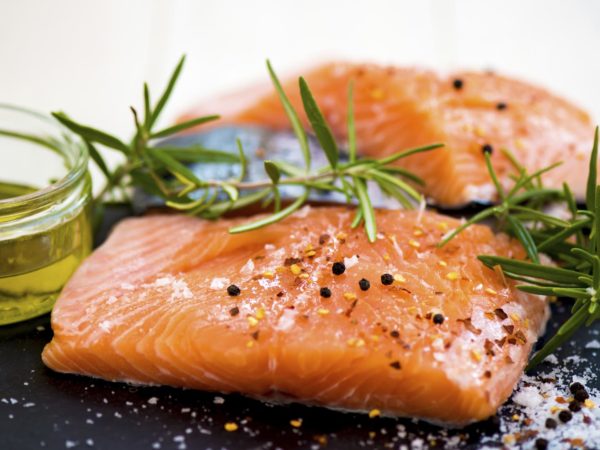 Eating fish is good for you. But the type of fish matters – and this was true long before the alarming study about the potential drawbacks of tilapia was published in July 2008. I recommend consuming fish with high levels of omega-3 fatty acids. These healthy fats are plentiful in my favorite fish, wild Alaskan salmon, particularly sockeye salmon. Wild salmon from Alaska is also less likely to contain mercury and organic contaminants than other species. Almost as good is black cod, also known as sablefish, once an inexpensive fish that has lately become fashionable and rather pricey. Less expensive choices are sardines and herring, all of which provide omega-3s and are less likely to be contaminated with PCBs than larger carnivorous fish such as tuna.
If you haven't caught up on the news about tilapia, here's a recap: a study from researchers at Wake Forest University School of Medicine found that farm-raised tilapia, a very popular fish in the United States today, has very low levels of omega-3s and very high levels of omega-6 fatty acids (also found in seeds and nuts, and the oils extracted from them, such as cottonseed and soy oil). We get much more of these fats than we need – they're found in most snack foods, cookies, crackers, and sweets. The body constructs hormones from omega-6s that tend to increase inflammation (an important component of the immune response), blood clotting, and cell proliferation. Omega-3 fatty acids are anti-inflammatory.
The Wake Forest researchers said that the combination of fatty acids in tilapia could pose a danger for some patients with heart disease, arthritis, asthma and other allergic and auto-immune diseases, all of which are linked to chronic inflammation. In fact, the investigators said that the fatty acid profile of tilapia is worse than that of 80-percent-lean hamburger, doughnuts and even bacon.
U.S. tilapia consumption was 1.5 million tons in 2003 and is expected to rise to 2.5 million tons by 2010, the researchers reported. After analyzing farmed tilapia from various commercial sources, they found that it contained less than a half a gram of omega-3 fatty acids per 100 grams of fish – similar to amounts found in flounder and swordfish. Farmed salmon and trout tested a little better, but still contained only dismal amounts.
So, is tilapia healthy? I would not characterize eating farmed tilapia as "dangerous," but there are certainly better choices out there. If I were you, I would avoid tilapia and stick to the fish I recommend for their omega-3 content. Wild Alaskan salmon is much more expensive than many other types of fish – if you can't afford it or can't find it locally, canned salmon and sardines will give you omega-3s. I especially like canned wild sockeye salmon from Alaska.
Andrew Weil, M.D.