Are Doctors More Nutrition-Savvy Now?
I heard you say once that you received only one hour of nutrition training at Harvard Medical School in the 1960s. Do you know whether that situation has improved in U.S. medical schools?
Andrew Weil, M.D. | February 28, 2012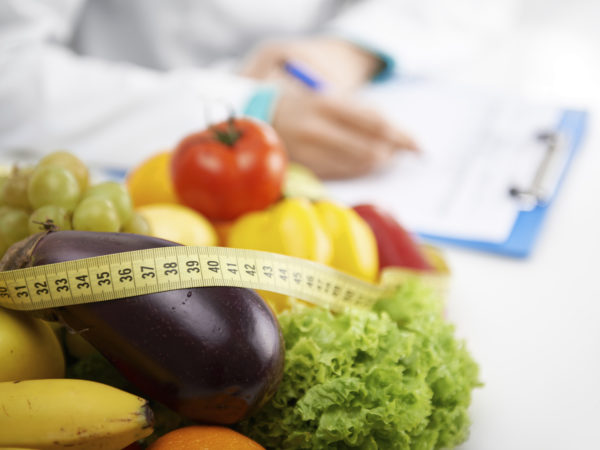 Not much, I'm afraid. Nutrition is still slighted in medical education. It is considered a soft subject akin to home economics, not worthy of the time and attention commanded by fields like biochemistry and pharmacology. The latest word on this gap in medical education came from a study published in 2010 showing that only about one quarter of more than 100 medical schools surveyed provided the 25 hours of nutrition instruction recommended by the National Academy of Sciences in 1985 – more than 25 years ago.
The study, conducted by the department of nutrition at the University of North Carolina at Chapel Hill, found that only 28 medical schools (27 percent of those surveyed) provided 25 hours of instruction and that was down from the 38 percent that provided 25 hours in 2004. The study also found that only 26 schools required a dedicated nutrition course – this is also down from 32 schools in 2004. Four of the schools surveyed offered only optional nutrition courses and one provided nothing at all. Overall, this study concluded that medical students received an average of 19.6 hours of nutrition instruction over their entire four years of medical school.
Given this gap in their education, it isn't surprising that graduating medical students rate their nutrition knowledge as inadequate and even practicing physicians have reported that they haven't had enough training in nutrition to advise their patients.
The North Carolina researchers noted that medical students receive nutrition instruction primarily during the first two years of their training, which focuses on basic science, rather than during the last two years, when they're more likely to see the relationship between nutrition and medical treatment. The study identified two reasons for the nutrition education gap: the lack of expert nutrition faculty and lack of time for new courses or more lectures.
Given the pressures of medical school, students don't have much time for independent study of nutrition, or anything else, including improving their own eating habits. A big black mark against conventional medical education is that it virtually ensures that people will come out of it with unhealthy lifestyles. Conventional medical education denies you sleep, offers you low quality food, and allows you no time to exercise. It teaches you nothing about stress reduction, and a typical doctor's working life is more of the same.
Fortunately, excellent training is available to physicians and other health care providers outside of medical school. One example is the 9th annual Nutrition & Health Conference sponsored by the Arizona Center for Integrative Medicine at the University of Arizona College of Medicine. (This year's conference will take place at the Westin Boston Waterfront Hotel in Boston, Mass., April 16-18). Many other institutions have recognized the poverty of information provided on nutrition in medical school curricula and offer similar post-doctoral courses and seminars.
The backslide of nutrition education in medical school identified in the UNC study is discouraging. We know that simple, effective, low-cost lifestyle changes such as improved diet, low-impact exercise, stress reduction and other such measures have been proven as or more effective than drugs and surgery for both prevention and treatment for many patients. Yet these are routinely discounted by physicians, largely because modern medical-school education remains woefully deficient in teaching such subjects. I hope that will change as integrative medicine training for physicians, which emphasizes diet and lifestyle changes, continues to gain momentum.
Andrew Weil, M.D.