Low-Calorie Thanksgiving?
I'm cooking Thanksgiving dinner for my family this year. We all could stand to lose some weight so I would like to prepare a meal that isn't too high in calories. Do you have any suggestions for an appealing menu that isn't over-the-top in fat and calories?
Andrew Weil, M.D. | November 24, 2006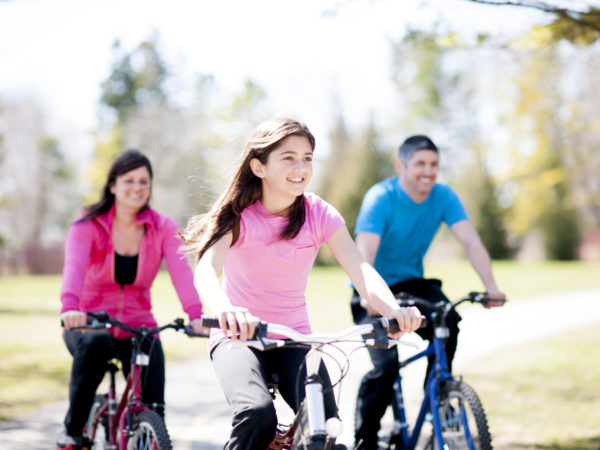 The holidays can be a treacherous time for anyone with weight concerns. Fortunately, the idea that Americans put on between five and 10 pounds over the holiday season is more myth than reality. A National Institutes of Health study published in 2000 showed that the average holiday weight gain is just over one pound. What's more, the researchers found that the two factors that most influence weight gain during the holidays are hunger and physical exercise. Not surprisingly, study participants who reported being the least hungry and getting the most physical exercise were least likely to gain weight.
With that in mind, I would suggest that your Thanksgiving agenda include some time set aside for exercise. Get your family out for a brisk walk or some outdoor activity that you all enjoy – the more vigorous, the better.
When you're planning your menus, emphasize foods that are low in sugar, flour and calories. You can find some delicious side dishes in The Healthy Kitchen or my latest book True Food: Seasonal, Sustainable, Simple, Pure.
Don't skimp on other meals during the day. Have a healthy, satisfying breakfast and nibble on low-calorie fruits or vegetables early in the day. For appetizers, serve raw vegetables with vinaigrette made with olive oil for dipping. Eliminate bread and rolls from holiday dinners (will anyone really miss bread with all that other good food to eat?), and then you probably won't need to put butter on the table.
When you sit down to dinner, don't serve big portions. Remind your family beforehand that the white meat of the turkey is lowest in calories, and suggest that the weight-conscious among you limit the amount of gravy used (put it on the side rather than pouring it all over the turkey, stuffing and potatoes). Go ahead and have some pumpkin pie for dessert, but serve smaller portions than you normally would and avoid added whipped cream or ice cream.
If you're worried about the temptation of having lots of leftovers on hand, find out if you can donate them to a homeless shelter or local soup kitchen. Or give all your dinner guests doggy bags to take home.
Happy Thanksgiving!
Andrew Weil, M.D.