Is Rice Bran Oil Healthy?
What do you think about rice bran oil? It was recommended to me by a nutritionist for its health benefits and its high smoke temperature, but I never see it mentioned except on the Web sites that sell it.
Andrew Weil, M.D. | September 30, 2008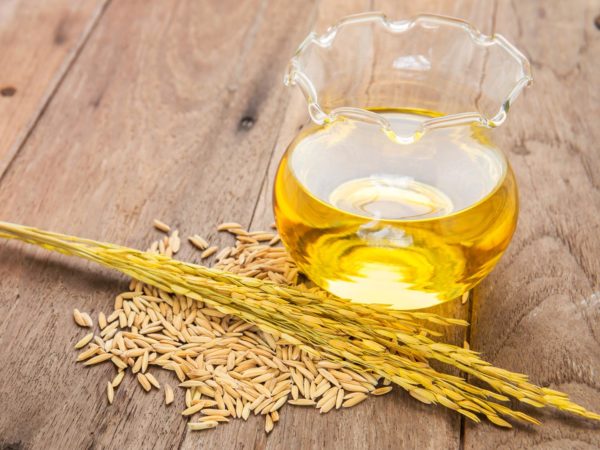 Rice bran oil is extracted from the germ and inner husk of rice. It has a mild taste and is popular in Asian cuisine because of its suitability for high-temperature cooking methods such as deep-frying and stir-frying. It is said to be the secret of good tempura.
Rice bran oil is mostly monounsaturated – a tablespoon contains 7 grams of monounsaturated fat, three of saturated fat and five of polyunsaturated fat. In comparison, a tablespoon of extra virgin olive oil contains 11 grams of monounsaturated fat, two grams of saturated fat and one gram of polyunsaturated fat. Rice bran oil also contains components of vitamin E that may benefit health.
A study from the University of Rochester in New York showed that isolated vitamin fractions in rice bran oil may be useful for cholesterol control, although most of the evidence for this comes from studies in lab animals. In one of these studies, total cholesterol dropped by 42 percent in lab rats fed a concentrated fraction of vitamin E called tocotrienol rich fraction (TRF) extracted from rice bran oil. The animals' LDL ("bad") cholesterol levels dropped as much as 62 percent after their diets were supplemented with TRF. The study was published in the May, 2005, issue of Food and Chemical Toxicology.
Earlier studies by the same research team showed that TRF boosts the activity of liver enzymes that clear toxic substances from the liver and reduces or stabilizes liver tumors. The group concluded that long-term use of tocotrienol might reduce overall cancer risk.
This research might support supplementing with tocotrienols, but I haven't seen much research on rice bran oil's contribution to human health. For household use, it doesn't measure up to olive oil in terms of monounsaturated fat. Its higher smoke point would make it more suitable for high temperature cooking, which I recommend you keep to a minimum in any case.
Andrew Weil, M.D.