Is Air Frying Healthy?
A friend is encouraging me to buy an air fryer because she loves hers and thinks using it would help my kids eat more vegetables. I avoid fried foods and wonder if those cooked in an air fryer are really any healthier.
Andrew Weil, M.D. | March 14, 2019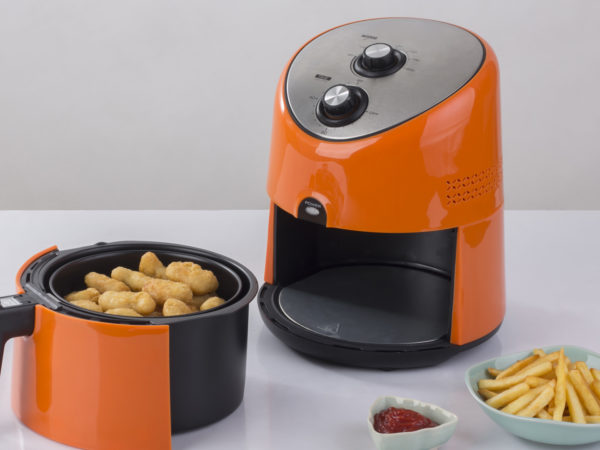 I'm glad to hear you avoid fried foods. Nutrition researchers believe that sugar, flour and oxidized vegetable oils (such as those used for deep-frying) are the major drivers of obesity and heart disease in the U.S.
Air fryers are supposed to allow you to "fry" foods without all the oil required for traditional frying, cutting calories by an estimated 70 to 80 percent. This is because air fryers don't actually fry. They are small convection ovens that work by circulating hot air above and below the food, crisping and cooking them evenly. Cooking time is typically shorter when using these countertop devices compared to placing foods in the oven or on a cooktop.
Most foods cooked in air fryers don't need any oil, although some – such as potatoes and cauliflower – need a little that can be spritzed on via a mister. Reportedly, foods cooked in air fryers are crispy on the outside and moist on the inside, giving the illusion that they have been fried. I understand from foodies, however, that they don't quite measure up to the taste and texture of the real thing.
After reading a lot of positive reviews of air fryers, I came across a different point of view from the New York Times' "Wirecutter," a service that reviews and rates all kinds of products. I learned that the air fryers Wirecutter tested didn't cook food any better than a regular convection oven or convection toaster oven. The review noted that convection toaster ovens are significantly cheaper than most high-end air fryers and offer more features and better cooking results.
My personal view is that it's best to forgo any type of frying with oil. For those who must indulge in fried foods as an occasional treat or comfort food, just be sure that your frying oil is fresh and kept at the proper temperature (325-375 degrees F). Avoid unnecessarily heavy batters and use a draining rack instead of paper towels to better sop up excess grease.
Andrew Weil, M.D.
Source:
Mariola Sansano et al, "Effect of pretreatments and air-frying, a novel technology on acrylamide generation in fried potatoes" Journal of Food Science, May 2015, doi: 10.1111/1750-3841