Eco-Friendly Cookouts?
My family loves summer barbecues, but I've resisted this year because all the stuff needed – the throwaway paper plates and napkins, plastic knives and forks, etc. – is bad for the environment, and the food – hot dogs and hamburgers – is unhealthy. Any thoughts on this issue?
Andrew Weil, M.D. | July 1, 2016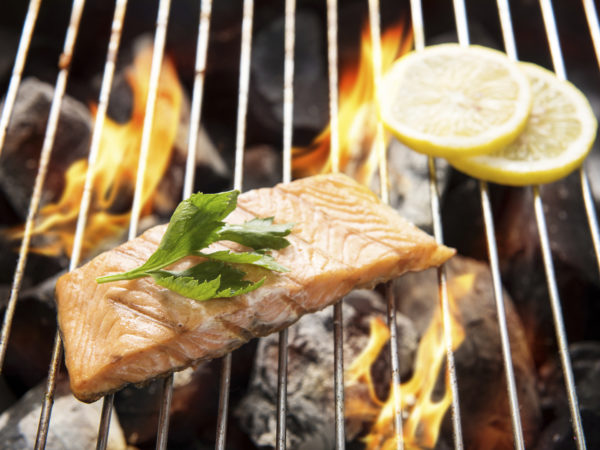 Barbecues are a summer ritual, and it would be a shame to forego something your family enjoys so much when, with a little thought – and maybe a little more money than you might have spent in the past – you can have your barbecues without damaging the environment or eating unhealthy foods. For example, you could avoid the typical fare by grilling fish and vegetables, as I do, or consider tofu weiners and veggie burgers.
Or, you could make burgers from grass-fed beef or bison. Both are much better for you because they have more omega-3 fatty acids, vitamin E and beneficial conjugated linoleic acid (CLA) than grain-fed cattle. I don't eat meat, but if you do, you're much better off getting it from grass-fed cattle and bison than from cows raised on factory farms and fed grain (not to mention hormones and antibiotics). Look for "grass-fed and grass-finished" beef. Many cattle are fed grass at the beginning of their lives, but given feedlot grain for fattening before slaughter. Ideally, you want one that has eaten grass for its entire life.
Your barbeque can also be "greener" if you invest in some of the more environmentally friendly items now available for picnics and cook-outs such as recycled paper napkins and bamboo forks instead of plastic ones. A recent Wall Street Journal article on this subject suggests buying an inexpensive set of reusable metal cutlery instead of using throwaway plastic. The same article also recommends additive-free charcoal and recycled aluminum foil, both now available. Give an eco-friendly, healthy food cookout a try!
Andrew Weil, M.D.