Conquering the Kitchen?
I'm determined to get my family away from fast food and carryout food, but I'm intimidated by the challenge of cooking healthy meals after work when everyone is hungry. Do you have any suggestions for making this change without too much hassle?
Andrew Weil, M.D. | October 27, 2015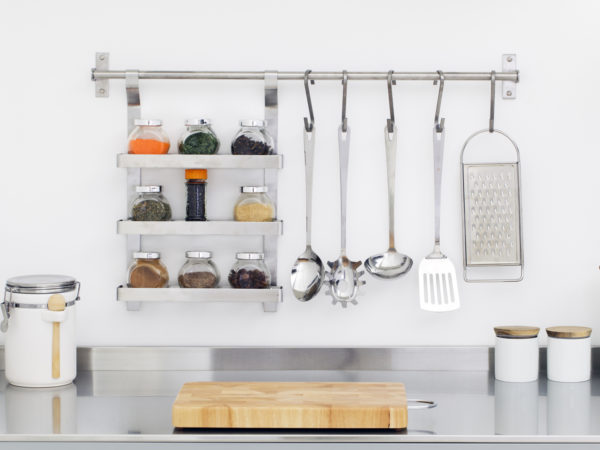 My new cookbook, Fast Food, Good Food: More Than 150 Quick and Easy Ways to Put Healthy Delicious Food on the Table, addresses your dilemma and provides lots of recipes. The meals I cook for myself – and others when I have company – are quick, easy and delicious. Many can be prepared in just 30 minutes. The key to pulling off this trick is organization. Here are some of the lessons I've learned over the years that can help you expedite meal preparation:
Keep the kitchen tools you use everyday in the drawer closest to your work surface and move the ones you rarely use out of the way.
Have your pantry essentials in the front of your cabinet, and make sure your spices are visible and within easy reach.
Organize your pots and pans. On an everyday basis you'll need a couple of sauté pans, a soup pot, a small pot and an eco-friendly nonstick pan so make sure they're front and center.
Keep your knives sharp. A dull blade will slow you down, while a sharp one will cut your time and your food in one stroke.
Read the recipe before you start cooking so you can get a sense of the transitions involved from preparation to cooking and serving. When you're familiar with a recipe, you're better able to improvise and stay several steps ahead to avoid any surprises.
Before you cook, clear the decks: take everything you don't need off the counter. Have all the ingredients you'll use out and ready to go. Consider preparing ingredients that need to be cleaned and chopped ahead of time. (It's best to do this when you bring them home from the market.)
Stock your freezer with sauces, stocks, toasted nuts and cooked dishes in portion size containers. (Label them all with the date, contents and quantity.)
Keep salad dressing, cooked grains, chopped vegetables and cooked protein in the refrigerator. (You can prepare them on the weekend so they'll be ready to use during the following week.)
Create a recipe repertoire: Learn a few dishes well by cooking them over and over until you feel thoroughly familiar with them. You'll be able to translate what you've learned to making other dishes.
Keep a pinch bowl of sea salt and a pepper mill on the counter.
Clean as you go. Wash dishes and utensils as soon as you're done with them to keep your work surface clear so that you can focus on the next step in cooking.
Andrew Weil, M.D.