Addressing Information Overload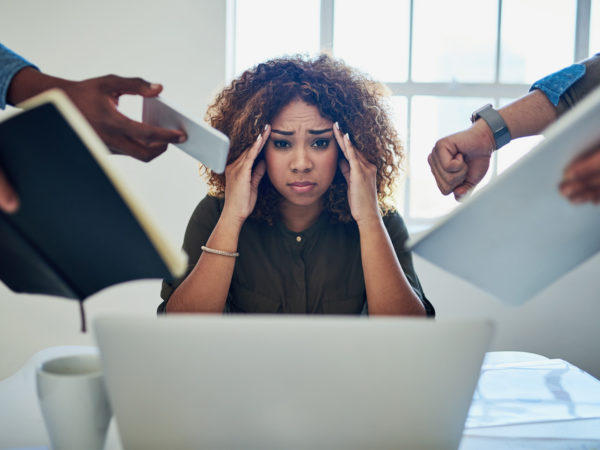 This is the Information Age. We live in the middle of a revolution in collecting and disseminating information made possible by computers, the Internet, e-mail, mobile phones, and digital media. Information overload is the defining characteristic of our times and the main force now shaping the evolution of human society.
Sounds good, but there is a profound downside. A great deal of that information overload is irrelevant or suspect, and the sheer amount of it is drowning us. In addition, the media that deliver it to us are changing brain function, not necessarily for the better. The revolution in communication and information delivery has become one of the most contributory factors to epidemic depression.
Francis Heylighen, a cyberneticist at the Free University of Brussels, wrote, "The retrieval, production and distribution of information [are] infinitely easier than in earlier periods, practically eliminating the cost of publication. This has reduced the natural selection processes, which would otherwise have kept all but the most important information from being transmitted….The result is an explosion in irrelevant, unclear, and simply erroneous data fragments. This overabundance of low quality information has been called data smog….The problem is that people have clear limits in the amount of information they can process."
When the amount of information overload coming at them exceeds those limits, people suffer. They are likely to ignore or forget information they need, to be overconfident on the basis of flawed or incomplete information, and to be less in control of their lives as a result. In the long term, information overload increases stress, with all of its predictable consequences for physical and emotional health.
The inability to process excessive information can make people feel less in control of their lives. That feeling and an associated sense of helplessness are strongly correlated with emotional disorders, with both depression and anxiety.
Limiting Information Overload
For mental health and balance, nothing is more essential than placing firm limits on the amount of information you let into your life. There is no single right way to do it. You may choose to answer no email after 4 p.m. You may decide to carry a simpler cell phone that does not contain a vast array of attractive, distracting "apps." You may take extended "data vacations" in which you have no interaction with digital devices at all, choosing instead to converse with friends, work in the garden, or otherwise engage in some activity that's been part of human experience for thousands of years.
What you do is not nearly as important as the fact that you do it. Limit information overload. It can be the single most vital step toward a lifestyle that fosters emotional balance.
Learn more about Technology & Health.