3 Reasons You Should Be Eating Tomatoes This Summer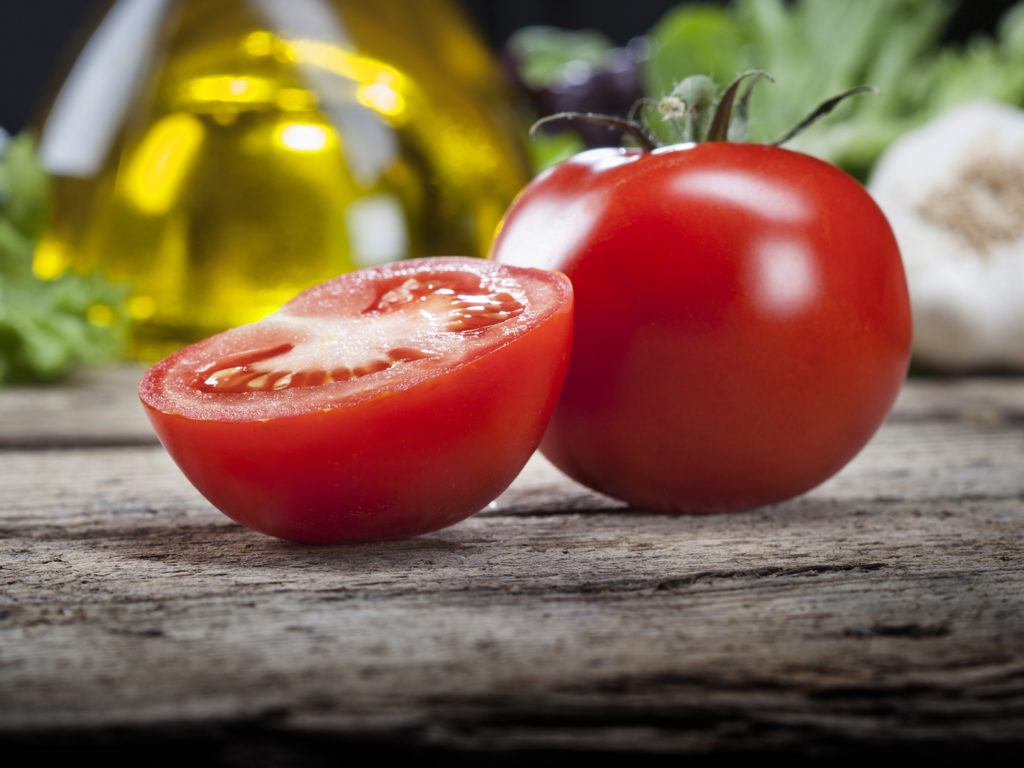 This tip is courtesy of Dr. Weil on Healthy Aging. Get more healthy eating information – start your free trial today!
Try tomatoes in the Heirloom Tomato Gazpacho, a recipe from the True Food Kitchen restaurants!
This fruit, which many consider to be a vegetable due to its lack of sweetness, is a seasonal staple. Chopped in salads, sliced with fresh buffalo mozzarella, pureed for gazpacho or eaten fresh off the vine, a ripe tomato in summertime is a delicious and healthful treat. Tomatoes are:
Low in calories.
A source of lycopene – researchers have linked the lycopene (a carotenoid that gives tomatoes their red color) with a lowered risk of heart disease and cancers, including those of the prostate, breast, colon and lung, as well as being helpful in lowering high cholesterol. To get the tomatoes with the most lycopene content, choose smaller sized ones with the darkest red color.
To get the full health benefit of tomatoes, especially their anti-cancer potential, remember that carotenoids are fat-soluble and are better absorbed when eaten lightly cooked and paired with healthy, monounsaturated fats such as extra-virgin olive oil.
Today's Health Topics
Editor's Pick
Health Focus
Ask Dr. Weil's Q&A
What Vitamins Should You Take?
When it comes to supplements and vitamins, knowing the right amount to take is important. Help prevent taking too much - or too little - with the
Weil Vitamin Advisor
. Visit today for your free supplement plan!