3 Reasons Why Everyone Should Consider Eating More Eggplant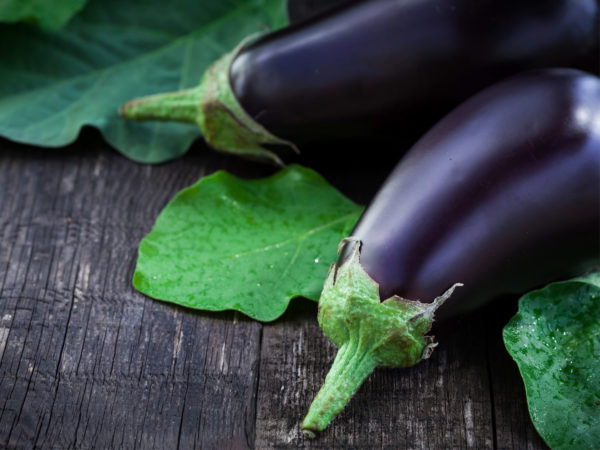 A member of the nightshade family of vegetables, eggplant is not only delicious, but is a wonderful substitute for meat in most dishes, as it has a toothsome, chewy texture. Plus, it has nutritional benefits – eggplant:
Is a low-calorie food
Provides fiber, potassium, manganese and vitamins B1, B6 and folate
Is a good source of phytonutrients and flavonoids, which have antioxidant properties and help neutralize free radicals, in turn lessening oxidative damage to cells.
The pear-shaped eggplant features thin skin and spongy, creamy flesh that is best eaten cooked. When choosing, look for an eggplant that is heavy for its size, firm, with a smooth, unblemished skin and a bright green cap and stem. Avoid eggplants with skin that does not bounce back when pushed with a finger – this indicates it is overripe.
Try the tasty, healthy Eggplant Dip recipe!
Today's Health Topics
Editor's Pick
Health Focus
Ask Dr. Weil's Q&A
Weekly Wellness Bulletin
Sign up for our once a week, in-depth health bulletin - sent out on Thursdays. Dr. Weil shares the very latest from the ever-changing world of health and nutrition. Stay on top of the latest news in this doctor-reviewed weekly compilation.