Your Fitness & Your Brain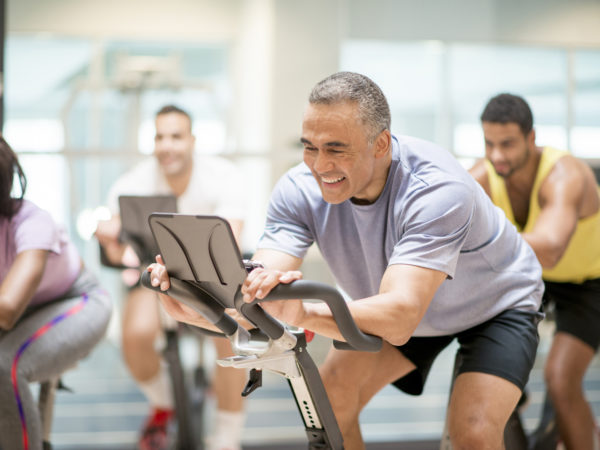 The better your cardiorespiratory fitness, the sharper your mind is likely to be as you age. This conclusion comes from a Boston University study that compared fitness levels and the ability to remember what you've recently learned among young adults age 18 to 31 and older ones, age 55 to 74. The participants' fitness was assessed via treadmill tests, and functional MRIs captured images of their brain activity while they learned names associated with photos of unfamiliar faces. In general, older participants had more trouble remembering the names than the younger ones, but the researchers reported that the more fit older adults were, the better their memory performance and brain activity patterns compared to their less fit peers. The investigators also saw increased brain activation among highly fit older participants in brain regions that typically show age-related decline. And they noted that higher fit older adults also had greater activation in some brain regions than young adults.
My take? These findings add to accumulating scientific evidence suggesting that regular physical activity can help keep our minds sharp and memory from slipping as we get older. A study at the University of Pittsburgh found that brain volume increased in areas associated with memory in seniors who took 40-minute walks three days a week for one year. And a study in mice at Columbia University found that exercise triggered blood flow and cell growth in brain areas linked to age-related memory decline. We're learning that exercise is as good for our brains as it is for our bodies.
Source:
Scott M. Hayes et al, "FMRI activity during associative encoding is correlated with cardiorespiratory fitness and source memory performance in older adults." Cortex, January 12, 2017, http://dx.doi.org/10.1016/j.cortex.2017.01.002
Also in this week's bulletin: