Walking May Help Ease Creaky Knees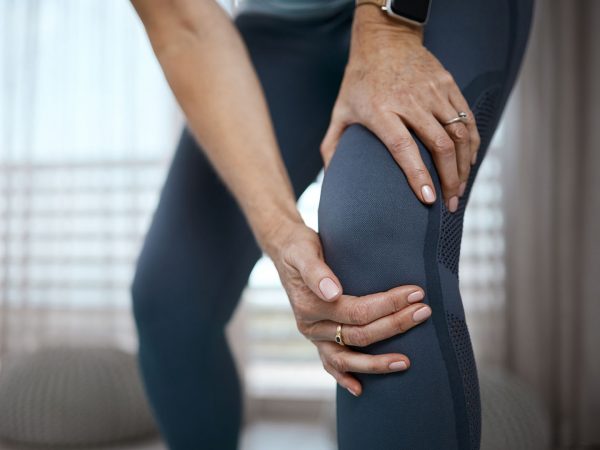 When your knees hurt, the last thing you might feel like doing is going for a walk. But for people with osteoarthritis (OA) in their knees, regular movement might be good preventive medicine, say researchers. The finding comes from a recent paper by investigators at Baylor College of Medicine. They analyzed data from more than 1,200 people age 50 and older with knee OA who were part of the Osteoarthritis Initiative study.
They found that the participants who reported walking for exercise were 40 percent less likely to develop new frequent knee pain over the course of several years, compared with those who didn't walk regularly. Although further research is needed, the results suggest that habitual exercise might help protect arthritic knees from becoming more painful.
"This study supports the possibility that walking for exercise can help to prevent the onset of daily knee pain," say the researchers. "It might also slow down the worsening of damage inside the joint from osteoarthritis." The study was published in Arthritis & Rheumatology.
Sources
https://onlinelibrary.wiley.com/doi/10.1002/art.42241
Try this recipe: Tofu Salad
---
Sign up for more Dr. Weil newsletters:
---