Surprising Way To Boost Your Memory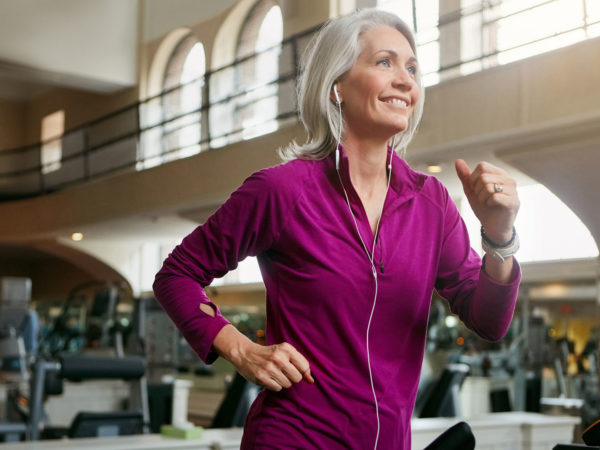 Bottom line: Exercise more. This news comes from a team at Canada's McMaster University where researchers found that sedentary but otherwise healthy seniors between the ages of 60 and 88 who exercised using short bursts of activity, increased their memory by up to 30 percent. No such change occurred among those who performed moderate workouts or engaged only in stretching.
The seniors' workout during the study consisted of four sets of exercises on a treadmill for four minutes, followed by a recovery period.
The researchers reported that their study, published in the journal Applied Physiology, Nutrition and Metabolism, has "widespread implications for treating dementia", which they noted now affects approximately half a million Canadians but is expected to increase dramatically over the next decade.
To capture exercise-related improvements in memory, researchers used a test that taps into the function of newborn neurons generated by exercise, which "are more active than mature ones and are ideal for forming new connections and creating new memories." They also found that improvements in fitness levels directly correlated with better memory.
Lead researcher Jennifer Heisz noted that "it's never too late to get the brain health benefits of being physically active, but if you are starting late and want to see results fast, our research suggests you may need to increase the intensity of your exercise."
She cautions that it is important to tailor exercise to current fitness levels, but increasing intensity "can be as simple as adding hills to a daily walk or increasing pace between street lamps." She wrote that exercise "is a promising intervention for delaying the onset of dementia. However, guidelines for effective prevention do not exist. Our hope is this research will help form those guidelines."
Sources
Ana Kovacevic, Barbara Fenesi, Emily Paolucci, Jennifer J. Heisz. 'The effects of aerobic exercise intensity on memory in older adults." Applied Physiology, Nutrition, and Metabolism, 2019; DOI: 10.1139/apnm-2019-0495
Try this recipe today: Green Cabbage and Mushrooms
---
Sign up for more Dr. Weil newsletters:
---