Supplements May Head Off Autoimmune Disease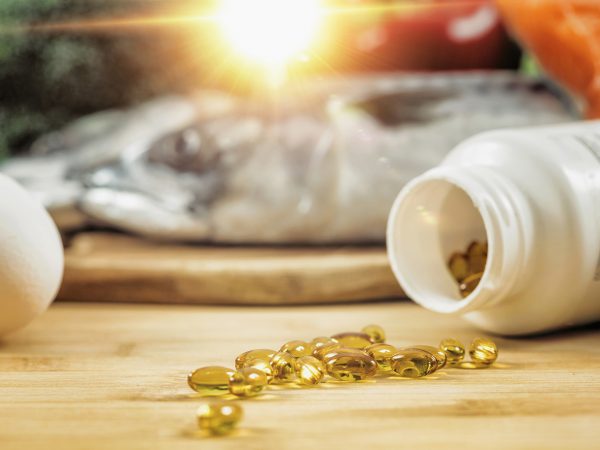 When it comes to protecting against autoimmune diseases such as rheumatoid arthritis, polymyalgia rheumatica, and psoriasis, a pair of supplements may be helpful. That's the finding of a recent study by researchers at Harvard Medical School and its affiliates. They analyzed data from VITAL, the largest national randomized, controlled trial to look at the effects of vitamin D3 and omega-3 fatty acid supplements on the risk of autoimmune disease.
The study included 25,871 adults age 50 or over who were randomly assigned to one of four groups: 2,000 IU of vitamin D3 and 1,000 mg of omega-3s; 2,000 IU of vitamin D3 and a placebo pill; 1,000 mg of omega-3 fatty acids and a placebo pill; or two placebo pills. After about five years, the researchers found that the risk of developing an autoimmune disease was reduced by up to 30 percent in participants who received vitamin D3 supplements, omega-3 supplements, or both, compared to those who took placebo pills. The effects of vitamin D3 appeared to be more pronounced after two years of supplementation.
"Both vitamin D and marine omega-3 fatty acids have immunomodulatory and anti-inflammatory properties," explains the study's co-author. "The findings are exciting because no other preventive therapies are available to reduce the risk of developing these serious health conditions." The research was presented at the American College of Rheumatology's annual meeting in November 2021.
Try this dish today: Stuffed Potatoes
---
Sign up for more Dr. Weil newsletters:
---