Overcoming The Risks of Sitting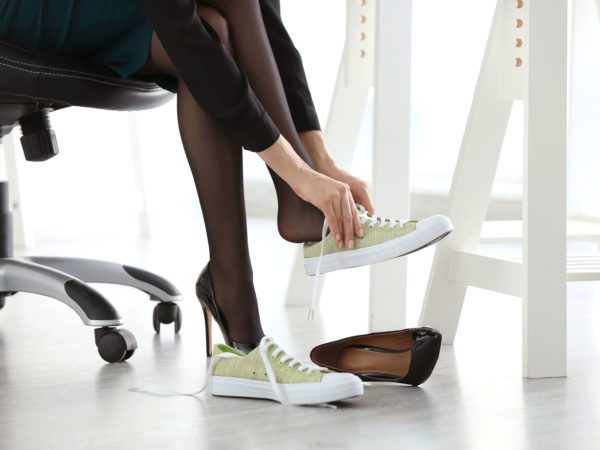 Sitting has been called the "new smoking" because of the risk it appears to pose of premature fatality and cardiovascular death. Researchers in Australia wanted to know whether sitting or simply the lack of physical activity is the actual problem. To find out they recruited 149,077 men and women age 45 and older who provided information on how many hours they spent sitting, standing and sleeping daily as well as the total time spent walking or engaging in moderate or vigorous physical activity. After following the study participants for 7.4 years the researchers found that sitting for more than six hours a day was linked to higher risks of death from cardiovascular disease. After 8.9 years of follow up, the investigators calculated that more than six hours of sitting daily was linked to all causes of death mostly among participants who did not meet physical activity recommendations. The study determined, however, that around 20 to 40 minutes daily of physical activity daily substantially reduced the detrimental risks posed by sitting for all but those who sat for more than eight hours a day. It also showed that standing, by itself, doesn't lower the risk – you've got to move.  
My take? These findings are especially relevant for people with desk jobs who spend much of the day sitting. Even if finding time to exercise is difficult, 20 to 40 minutes isn't a lot to fit into your day, and simply taking the stairs may be a good place to start. A workout routine is ideal, but I'm in favor of anything that increases the motivation to move regularly. If you've got to spend much of the day sitting at work, your best bet is to take frequent breaks from your desk and walk around your workplace.   
Source:
Emmanuel Stamatakis et al, "Sitting Time, Physical Activity, and Risk of Mortality in Adults," Journal of the American College of Cardiology, April 2019, DOI: 10.1016/j.jacc.2019.02.031 
 More from this week's bulletin: