Need New Masks? Think Silk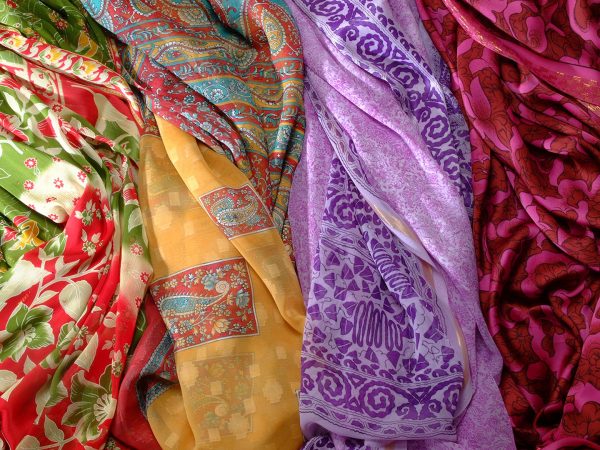 Researchers at the University of Cincinnati discovered the benefits of silk for mask-making after testing a number of common household fabrics. They report that silk contains natural antimicrobial, antibacterial and antiviral properties that could help create a barrier to the virus. They found that silk masks are comfortable, breathable and repel moisture, a key trait in fighting an airborne pathogen. Silk also contains copper, which can kill bacteria and viruses on contact, according to study leader Patrick Guerra, Ph.D., assistant professor of biology.
Unlike cotton, silk is breathable and dries really fast, Dr. Guerra said. His team also tested cotton and polyester along with multiple types of silk to see how well each repels water, representing respiratory droplets containing the virus. They found that silk masks worked far better as a moisture barrier than those made of polyester or cotton, both of which absorb water droplets quickly, and that the more layers of silk, the better. Another plus: silk is washable.
 Source:
Patrick A. Guerra et al. "A laboratory-based study examining the properties of silk fabric to evaluate its potential as a protective barrier for personal protective equipment and as a functional material for face coverings during the COVID-19 pandemic." PLOS ONE, September 18 2020; DOI: 10.1371/journal.pone.0239531
More current health news from Dr. Weil:
Soup season! This one is a Dr. Weil favorite: Lentil Soup
---
Sign up for more Dr. Weil newsletters:
---