Microbiome Hints At Colon Cancer Risk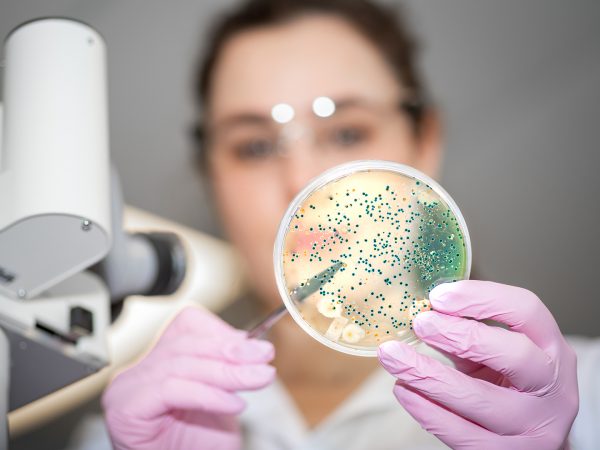 The presence of certain microbes in your gut might help determine your risk of developing colon cancer, according to researchers at the University of Washington School of Medicine. They examined data from 40 patients between ages 50 and 75. They had all had undergone routine colonoscopies and had biopsies taken of any colon polyps. The investigators hoped to identify bacteria that might be present at relatively higher levels compared with those in patients who were polyp-free.
In studying the biopsies, they found that patients with polyps had higher levels of a common type of bacteria called non-enterotoxigenic Bacteroides fragilis than did those without polyps. The B. fragilis taken from patients with colon polyps differed in its ability to trigger inflammation compared to the B. fragilis from people without these polyps.
"What our data suggests is that, in order to survive within an environment where metabolic and inflammatory changes are occurring, . . . bacteria may adapt in such a way that causes (them) to contribute to the inflammation rather than suppress it," explains the lead researcher. He theorizes that screenings for colon cancer could someday include looking for key bacteria inhabiting the gut, and the amounts of this particular strain of B. fragilis, before pre-cancerous polyps even develop. (Cell Host & Microbe, September 17, 2021)
Try this recipe: Pickled Vegetables
---
Sign up for more Dr. Weil newsletters:
---