Mangos To Reduce Wrinkles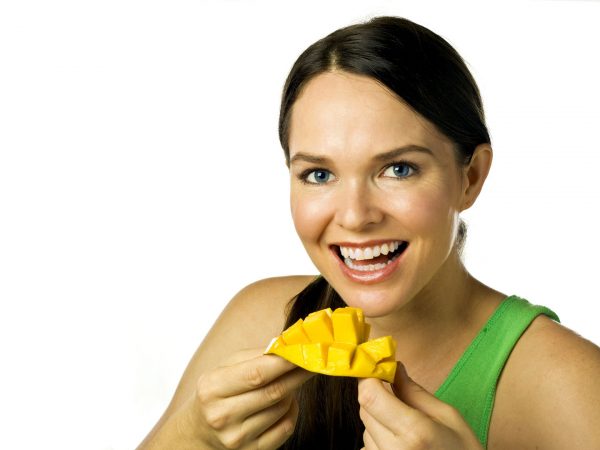 These findings come from a study showing that deep facial wrinkles in postmenopausal women who ate a half cup of Ataulfo mangoes four times a week decreased by 23 percent in two months and by 20 percent at the end of the four-month study. Study leader Vivien Fam, a doctoral student in the UC Davis Department of Nutrition, said the findings suggest that "while some mango may be good for skin health, too much of it may not be." Indeed, the same study showed that wrinkles increased among women who ate more mangoes (a cup and a half) during the study period. The researchers said it isn't clear why eating more mango would worsen wrinkles but suggested this may be related to the robust amount of sugar in larger portions. For the study, the investigators looked at the severity, length and width of fine, deep and emerging wrinkles. Ms. Fam said more research is needed to learn the mechanisms behind the wrinkle reduction observed in the study but suggested it may be due to the beneficial effects of carotenoids (orange and red plant pigments) and other phytonutrients in mangoes that could help build collagen.
My take? Beginning around age 40 the body's collagen production begins to decline at about one percent per year leading to lines, wrinkles and sagging skin on the face and neck. Collagen supplements, including pill and powder forms, are promoted to address the changes in aging skin, hair and nails resulting from decreased collagen. If you enjoy mangoes, eating a half a cup four times a week may help reduce your wrinkles, but clearly, we need to learn more about their effects on skin and how long their wrinkle-reducing powers last.
Source:
Vivien W. Fam et al, "Prospective Evaluation of Mango Fruit Intake on Facial Wrinkles and Erythema in Postmenopausal Women: A Randomized Clinical Pilot Study," Nutrients tk 2020, doi.org/10.3390/nu12113381
More current health news from this week's bulletin:
---
Sign up for more Dr. Weil newsletters:
---