Intermittent Fasting Vs. Cutting Calories: What Works Best?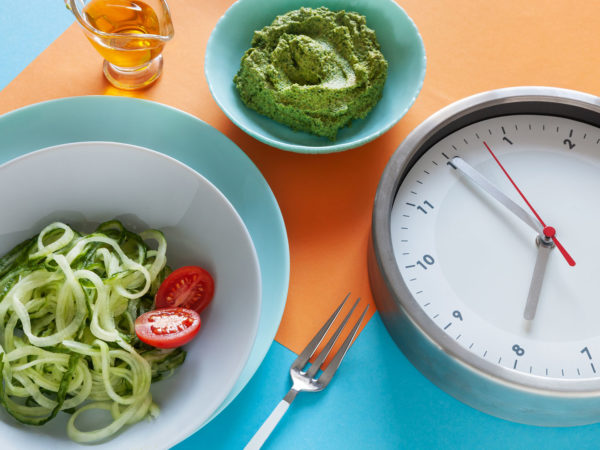 When it comes to weight loss, does timing matter? In recent years, intermittent fasting — restricting food consumption to certain times, such as eating during an eight-hour window and fasting for 16 hours a day — has become popular. While some research does suggest potential weight loss benefits, it's still not clear how effective this strategy is compared to simply restricting calories.
To learn more, researchers at the Johns Hopkins University School of Medicine asked 547 adults to track what and when they ate over the course of six months; they also regularly tracked their weight over an average follow-up of 6.3 years. By the end of the study, the researchers found that meal frequency and total calorie intake had a stronger effect on weight change (both gain and loss) than did the timing of meals. Although this study could not show cause and effect, the results suggest that there's still much we don't know about the effectiveness of intermittent fasting on weight.
Source
ahajournals/doi/10.1161/JAHA.122.026484
Try This Recipe Today: Kasha With Vegetables
---
Sign up for more Dr. Weil newsletters:
---