Fish To Ease Rheumatoid Arthritis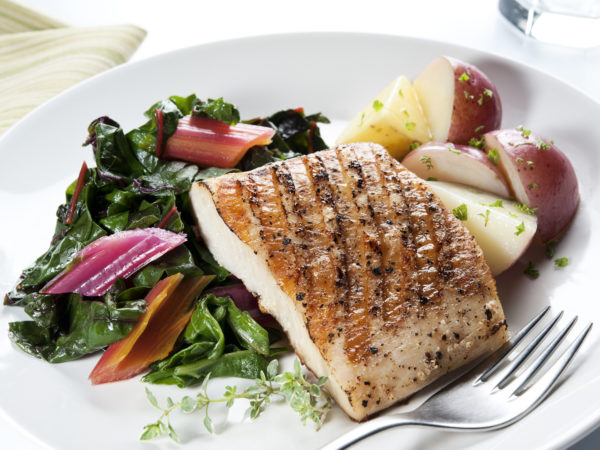 Eating fish at least twice a week appears to help relieve the joint aches and swelling of rheumatoid arthritis (RA) compared to patients who rarely or never consume fish.
Researchers at Boston's Brigham and Women's Hospital studied 176 RA patients who reported on their consumption of tuna, salmon, sardines and other broiled, steamed, baked or raw fish that contain significant amounts of omega-3 fatty acids. The researchers didn't consider consumption of fried fish, shellfish or fish included in dishes such as stir frys. To assess improvements, investigators used a "disease activity score" that numerically ranks the severity of RA symptoms. They also controlled for other factors that can contribute to symptoms, including race, sex, body mass index, smoking, education, use of fish oil supplements, the duration of RA symptoms and other health problems. They found that as patients' fish consumption increased their disease activity score declined.
Because the study was observational, it doesn't prove that eating fish led to the reductions in symptoms. However, the researchers noted that the decline in symptom severity linked to fish consumption was about one-third the improvement reported with the methotrexate drugs most often used to treat RA. Earlier studies have shown that taking fish oil supplements may also help ease RA symptoms.
Source:
Sara K. Tedeschi et al, "The relationship between fish consumption and disease activity in rheumatoid arthritis." Arthritis Care & Research, June 21, 2017; DOI: 10.1002/acr.23295
Also in this week's bulletin:
If you are tired of too many prescriptions – and have had enough of taking medications for ailments that may not require them – then my new book may be for you: Mind Over Meds looks at the problem of overmedication, the science that shows drugs aren't always the best option, as well as helpful, reliable integrative medicine approaches.