Could Yogurt Help Banish Garlic Breath?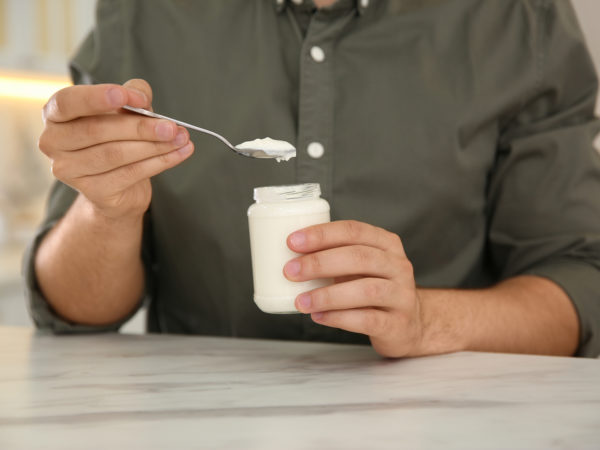 Want the health benefits of garlic without garlic breath? A recent lab study suggests that eating yogurt might help. Researchers from Ohio State University found that whole-milk plain yogurt can effectively prevent the release of volatile compounds responsible for garlic's strong odor. They tested various components of yogurt, including fat and protein, and found that both were effective at trapping garlic odors.
This suggests that high-protein foods could potentially be used to combat garlic breath. Greek yogurt, with its higher protein content, may be particularly effective. However, it's important to consume the yogurt immediately after eating garlic to maximize its deodorizing effect. The study opens the door to future research on proteins that could be used to create garlic breath-reducing products.
Source
mdpi/1420-3049/28/15/5714
Try this recipe today: Lemon-Garlic Hummus
---
Sign up for more Dr. Weil newsletters:
---