Boost Your Vaccination's Effectiveness With Good Sleep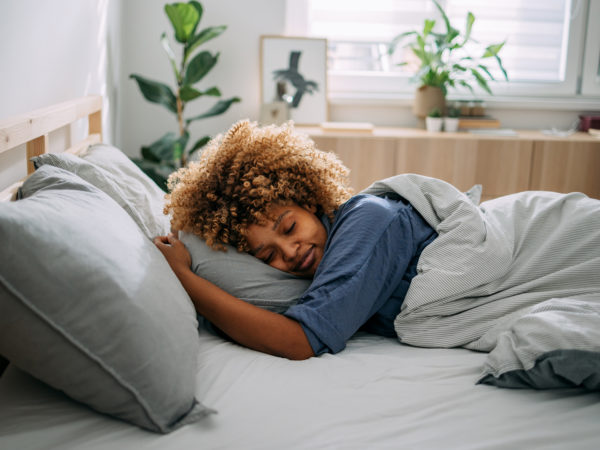 Want to optimize your immune system's response to a vaccine? Get some z's, say researchers. A team at the University of Chicago and the French National Institute of Health and Medicine performed a meta-analysis of seven previously published studies on sleep and immune response in healthy adults who had been vaccinated for influenza, hepatitis A, or hepatitis B. As part of the analysis, the researchers also compared the antibody response for people who slept seven to nine hours with that of those who slept less than six hours per night. They also compared the effect for men and women and adults over age 65 and younger adults.
They found that, overall, there was considerable evidence to suggest that sleeping less than six hours a night may reduce the body's immune response to vaccination. However, the effects were only considered significant in men and varied more in women, likely due to fluctuating levels of sex hormones. The negative effects of scrimping on sleep were also more pronounced in younger adults; those 18 to 60 had lower antibody levels than those over 65. That may be because older adults typically sleep less in general and may not experience as dramatic a difference in their immune response. As more people seek vaccination against COVID-19 and other infectious diseases, getting enough sleep could be one simple way to help ensure the best protection.
Source
cell/current-biology/fulltext/S0960-9822(23)00156-2?_returnURL=https%3A%2F%2Flinkinghub.elsevier.com%2Fretrieve%2Fpii%2FS0960982223001562%3Fshowall%3Dtrue
Try this recipe today: Stir-Fried Bean Sprouts
---
Sign up for more Dr. Weil newsletters:
---