Avocados And Your Diet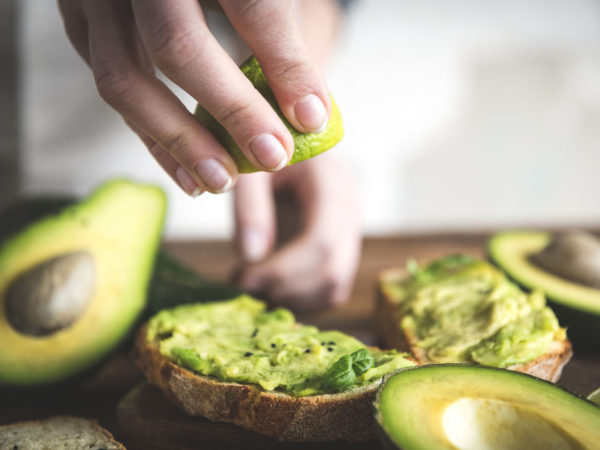 If you're worried about your cholesterol, consider adding avocados to your diet. Eating avocados won't help you slim down, but Penn State researchers found that eating one a day to for six months led to a slight decrease in unhealthy cholesterol levels as well as better quality diets.
According to researcher Penny Kris-Etherton and her team the study provided evidence that avocados "can be a beneficial addition to a well-balanced diet" and that study participants who ate avocados had better quality diets during the study.
Kristina Petersen, assistant professor of nutritional sciences at Texas Tech University, wrote that the study also showed that eating avocados daily improved the overall quality of the participants' diets by eight points on a 100-point scale.
And she noted that "adherence to the Dietary Guidelines for Americans is generally poor in the U.S., and our findings suggest that eating an avocado per day can substantially increase overall diet quality (and) we know higher diet quality is associated with lower risk of heart disease, type 2 diabetes and some cancers."
The study also found that eating one avocado a day did not lead to weight gain. Joan Sabaté, professor at Loma Linda University School of Public Health noted that "eating extra calories from avocados also doesn't increase abdominal fat, and slightly decreases total and LDL-cholesterol."
The researchers plan to continue analyzing data from the study. While participants were not told how to eat their avocados, future research could investigate how they incorporated the avocados into their diets and whether any differences in the results stem from how participants ate their avocados.
Sources
Alice Lichtenstein, Tufts University; Nirupa Matthan, Tufts University; Samuel Barnes, Loma Linda University; Mara Vitolins, Wake Forest University; Zhaoping Li, UCLA; Kristin Davis, Penn State et al.
Try this recipe today: Apple Cake Squares
---
Sign up for more Dr. Weil newsletters:
---