About Tieraona Low Dog, M.D.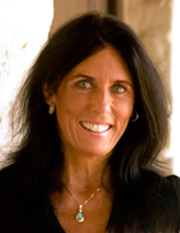 Tieraona Low Dog, M.D., is Chief Medical Officer of Weil Lifestyle, LLC.
Dr. Low Dog is an internationally known expert in herbal medicine, dietary supplements and women's health. Her extensive career in natural medicine began more than 30 years ago. She studied massage therapy, midwifery, herbal medicine and martial arts, before going on to receive her Doctor of Medicine degree from the University of New Mexico School of Medicine. She currently serves as Fellowship Director for the Arizona Center for Integrative Medicine founded by Andrew Weil, M.D., and Clinical Associate Professor of Medicine at the University of Arizona Health Sciences Center; both are in Tucson, Ariz.
In addition to her work as a clinician and educator, Dr. Low Dog has been involved in national health policy and regulatory issues for more than a decade. In 2000, President Bill Clinton appointed Dr. Low Dog to the White House Commission on Complementary and Alternative Medicine. She was then appointed to the Scientific Advisory Board of the National Institutes of Health's National Center for Complementary and Alternative Medicine (NCCAM), and serves on its Board of Scientific Councilors.
She chaired the United States Pharmacopoeia Dietary Supplements and Botanicals Expert Information Committee from 2000 to 2010, and now serves as chair of the Dietary Supplements Admissions Expert Panel, where she helps oversee the evaluation of the safety of commonly used dietary supplements.
Her many honors include the Martina de la Cruz medal for her work with indigenous medicines (1998), a designation as Time magazine's "Innovator in Complementary and Alternative Medicine" (2001), Bioneer's award for Outstanding Contribution to Medicine (2002), the Burt Kallman Scientific Award (2007) and NPR's People's Pharmacy Award for Excellence in Research and Communication for the Public Health (2010). Dr. Low Dog also holds the rank of third degree black in Tae Kwon Do.
Dr. Low Dog has been an invited speaker at more than 550 scientific/health conferences, has more than 38 peer-reviewed publications to her credit, has written 18 chapters for medical textbooks, and was co-editor of Integrative Women's Health, part of the Weil Integrative Medicine Library series of textbooks published by Oxford University Press. She is the author of National Geographic's Life is Your Best Medicine and the recently released National Geographic Healthy at Home. Dr. Low Dog also co-authored National Geographic Medicinal Guide to Herbs. She serves on the editorial boards of Menopause, Explore, Alternative Therapies in Health and Medicine, HerbalGram and the Kaiser Permanente Journal. She has appeared on ABC's 20/20, CNN, The Dr. Oz show, is a frequent guest on NPR's The People's Pharmacy and has a regular column in Prevention magazine.
Read an interview with Dr. Low Dog.
Visit Dr. Low Dog's website and follow her on Twitter and Facebook.