Dr. Weil In the News
Organic and GMO-Free Policy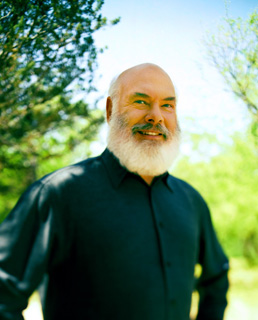 I strongly support organic farming, which avoids the application of synthetic chemicals to food crops, and uses no genetically modified organisms (GMOs).
To this end, my company, Weil Lifestyle has been diligently working since early 2012 to make nearly all of its Vitamin Advisor products organic and GMO-free by early 2015. We are moving quickly toward that goal, with plans to introduce 17 certified-organic and non-GMO supplements in our supplement line by the end of this year.
We actively support rigorous testing and verification programs for dietary supplement ingredients so that manufacturers can make trustworthy claims of organic and GMO-free status. But without clear certification guidelines, it's extremely difficult to qualify that each supplement ingredient came from a certified grower. This makes it hard to be assured of organic and GMO-free status for a full range of products - a problem shared by every supplement supplier in the U.S.
You might have seen that the Organic Consumers Association has called attention to the policy of the Grocery Manufacturers' Association (GMA) against mandatory GMO labeling on foods. While Weil Lifestyle has been a general member of GMA, we are not aligned on the labeling issue. Therefore, we have ended our membership.
We support GMO-free standards and labeling because we believe people have the right to know when their foods and supplements contain genetically modified ingredients. We're engaging with suppliers who share our interest in increasing the number of GMO-free and organic choices. You'll be seeing changes to our formulations and labels as we move closer to our goal of having nearly all of our supplement line certified organic and GMO-free.
I have always been a passionate advocate for consumers' right to know as much as possible about the source, composition and safety of foods and supplements. I have long been on record as a supporter of labeling of all GMO products, so that consumers can have the option of not purchasing them. Weil Lifestyle shares this commitment. We'll keep you updated as we work both within the company and the industry as a whole to make dietary supplements as pure and healthful as we possibly can.
Yours in Health,
Andrew Weil, M.D.