Siberian Ginseng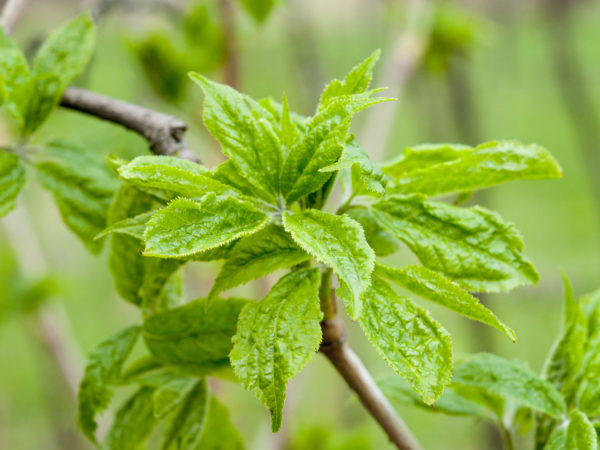 Siberian Ginseng (Eleutherococcus senticosus)
Eleutherococcus, also known as eleuthero or Siberian ginseng, grows in mountain forests and is native to eastern Asia including China, Japan, and Russia. Traditional Chinese Medicine has used eleutherococcus for reducing lethargy, fatigue, and low stamina as well as increasing endurance and resilience to environmental stresses. Eleutherococcus is considered an "adaptogen," a term that describes herbs or other substances that, when ingested, appears to help an organism increase resistance to stress. There is strong evidenceEleutherococcus senticosus increases endurance and mental performance in patients with mild fatigue and weakness.
Medical studies of eleutherococcus are most common in Russia, where herbalists explored the plant's potential as a substitute for American or Panax ginseng. Traditionally, the root of the herb has been used in medicine. Today, eleutherococcus is available in standardized tinctures and capsules.
Used for:
Eleutherococcus is regarded as an herbal remedy that increases energy, boosts the immune system, and helps alleviate general fatigue.
Animal studies of eleutherococcus extracts have shown that it may provide a variety of benefits including increased endurance and anti-fatigue properties, memory improvement, anti-inflammatory activity and immune support. More human studies are needed before the health benefit claims made for eleutherococcus can be verified, but some initial studies support results of the animal studies.
Natural Medicines Comprehensive Database (NMCD) concludes eleutherococcus is "possibly effective" for both treating herpes simplex 2 (HSV-2) and for relieving symptoms of the common cold. A compound found in eleutherococcus called eleutheroside appears to reduce the severity and duration of herpes simplex 2 infections. In the case of relieving symptoms of the common cold, when eleutherococcus is combined with an herb called andrographis it can help to alleviate symptoms after two days and may work better than echinacea.
Available in:
Tincture or capsules
Herb / drug interactions:
Eleutherococcus may lower blood sugar, slow blood clotting, and induce sleepiness and drowsiness. Exercise caution if you take drugs that have similar effects.
Other safety concerns:
The NMCD rates eleutherococcus as "likely safe" for adults when used short-term. The herb may increase blood pressure in high doses, but side effects such as drowsiness, sadness, anxiety, and muscles spasms are rare. There is insufficient information available regarding safe use during pregnancy or while breastfeeding – avoid using when pregnant or nursing.
When buying:
Look for Siberian ginseng products with .08% standardization of eleutherosides. Most Siberian ginseng products vary in concentration and potency, so pay extra attention to the label instructions.
Dosage:
Aim for 100 to 200 mg of a standardized version of Siberian ginseng twice a day unless the product directs otherwise.
Child dosage:
Half the adult dose.
Dr. Weil says:
Unlike true ginseng – to which it is only distantly related – eleutherococcus is not a stimulant or sexual enhancer. But like ginseng, the herb must be taken regularly over an extended period of time in order to have an effect. I recommend eleutherococcus to people who are run-down, weak, lacking in energy, or suffering from chronic illness. Products are available but demand for Siberian ginseng exceeds supply, so many fake and adulterated products are on the market. Buy only standardized extracts from reputable manufacturers that state the content of eleutherosides, the active components found in the herb.
SOURCES:

Davydov, Marina, and A. D. Krikorian. "Eleutherococcus senticosus (Rupr. & Maxim.) Maxim. (Araliaceae) as an adaptogen: a closer look." Journal of Ethnopharmacology 72, no. 3 (2000): 345-393.

Ginseng, Siberian. Natural Medicines Comprehensive Database. Stockton, CA: Therapeutic Research Faculty. [Updated Aug. 2, 2012; Reviewed May 7, 2012; Accessed Mar. 10, 2014]. http://naturaldatabaseconsumer.therapeuticresearch.com/nd/Search.aspx?rn=4&cs=NONMP&s=NDC&pt=100&id=985&fs=NDC&searchid=45543600

Huang, Lin-Zhang, Bao-Kang Huang, Qi Ye, and Lu-Ping Qin. "Bioactivity-guided fractionation for anti-fatigue property of Acanthopanax senticosus."Journal of ethnopharmacology 133, no. 1 (2011): 213-219.

Huang, LinZhang, HongFang Zhao, BaoKang Huang, ChengJian Zheng, Wei Peng, and LuPing Qin. "Acanthopanax senticosus: review of botany, chemistry and pharmacology." Die Pharmazie-An International Journal of Pharmaceutical Sciences 66, no. 2 (2011): 83-97.

Panossian A, Wikman G. Evidence-based efficacy of adaptogens in fatigue, and molecular mechanisms related to their stress-protective activity. Current Clinical Pharmacology 2009 Sep;4(3):198-219

Takeshi, Deyama, Nishibe Sansei, and Nakezawa Yoshihisa. "Constituents and pharmacological effects of Eucommia and Siberian ginseng." Acta Pharmacologica Sinica 22, no. 12 (2001): 1057-1070.

Xu, Y. J., C. J. Han, S. J. Xu, Xing Yu, G. Z. Jiang, and C. H. Nan. "Effects of Acanthopanax senticosus on learning and memory in a mouse model of Alzheimer's disease and protection against free radical injury to brain tissue." Neural Regeneration Research 3 (2008): 2.
Reviewed by Jeff Gladd, M.D., July 2014