Quercetin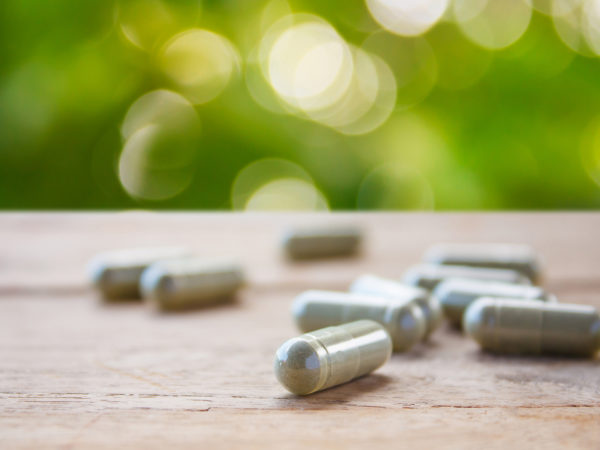 Quercetin
Quercetin is a bioflavonoid found in a variety of fruits, vegetables, and grains. Good sources of quercetin include buckwheat, apples, onions, kale, tomatoes, broccoli, asparagus, berries, red wine, and tea. Quercetin can also be taken in supplement form.
Flavonoids give flowers and fruits their vibrant colors and provide many health benefits. They are natural antioxidants and anti-inflammatory agents, and may offer protection against cancer, heart disease, and other age-related diseases.
What Is Quercetin Used For?
In the lab, quercetin stabilizes mast cells that release histamine, the principal mediator of reactions to pollen and other allergies, making it a natural antihistamine. It is used to treat symptoms of hay fever (when taken regularly for at least six to eight weeks), such as runny nose, watery eyes, and itching, as well as other forms of allergy and hives.
Research shows quercetin may be effective in improving the quality of life in men diagnosed with prostate cancer and reducing pain associated with prostatitis (inflammation of the prostate).
The flavonoids found in quercetin appear to protect against LDL ("bad") cholesterol and may help lower high blood pressure.
Proponents of quercetin claim it can help treat a variety of other ailments including atherosclerosis, coronary heart disease, diabetes, and rheumatoid arthritis. It may also act as a performance enhancer for athletes by increasing exercise endurance.
Scientists are looking into the possibility that flavonoids, like those found in quercetin, may play an important role in cancer prevention. Studies show people with diets high in fruits and vegetables tend to have a lower risk of cancer. Flavonoids have been shown to inhibit various cancers including breast, colon, ovarian, prostate, and lung cancer. Preliminary findings point to potential antiviral activity as well.
It must be noted that there is insufficient reliable information to prove these claims and more studies are needed.
Quercetin Is Available In:
Tablets and powders
Quercetin Interactions And Warnings:
Headaches and tingling of extremities are side effects that have been reported when taking quercetin orally. Intravenous injection is associated with sweating, nausea, and vomiting.
High doses of quercetin (more than 1 g per day) may cause kidney damage.
People with kidney disease and women who are pregnant or breastfeeding should not take quercetin.
Talk to your doctor before taking quercetin if you are taking warfarin, aspirin, clopidogrel, corticosteroids, cyclosporine, digoxin, chemotherapy, or medications that affect liver function.
When Buying Quercetin:
Look for coated tablets, which are easiest to swallow. Avoid powdered quercetin.
Quercetin Dosages:
For hay fever, take 400 mg twice a day between meals. For general health, you can take between 100 to 250 mg of quercetin three times a day.
Child Dosage:
Children can be given half of the adult dosage.
Dr. Weil Says:
Although supportive research data are lacking, many of my patients who have suffered for years with seasonal allergies have found welcome relief from quercetin. Some have even prevented episodes by taking quercetin in the weeks preceding pollen season. Try it and see if your symptoms improve.
SOURCES:
American Cancer Society – cancer.org/Treatment/TreatmentsandSideEffects/
ComplementaryandAlternativeMedicine/
DietandNutrition/quercetin
Consumerlab.consumerlab.com/tnp.asp?chunkiid=21847
Natural Health, Natural Medicine: The Complete Guide to Wellness and Self-Care for Optimum Health. By Andrew Weil, MD
Natural Database – naturaldatabase.therapeuticresearch.com/nd/Search.aspx?cs=NONMP&s=ND&pt=100&id=294&fs=ND&searchid=37227192
University of Maryland Medical Center – umm.edu/altmed/articles/quercetin-000322.htm
Li Y, Yao J, Han C, et al. Quercetin, Inflammation and Immunity
Nutrients 2016;8,167; doi:10.3390/nu8030167.
Serban M-C, Sahebkar A, Zanchetti A, et al. Effects of quercetin on blood pressure: a systematic review and meta-analysis of randomized controlled trials. J Am Heart Assoc 2016;5: e002713.
Zhang M, Lin JM, Li XS, et al. Quercetin ameliorates LPS-induced inflammation in human peripheral blood mononuclear cells by inhibition of the TLR2-NF-κB pathway. Genet Molecul Res 2016;15:gmr.15028297
Reviewed by Russell Greenfield, M.D., August, 2016.