Legacies Of Celebration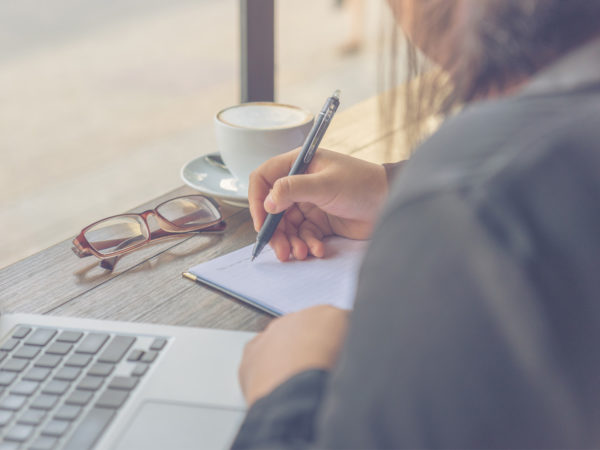 With the end of April showers (snow for some of us) and the advent of May's colorful flowers, our spirits rise. We plant our gardens, and fill our calendars with all kinds of celebrations of life: graduations, confirmations, weddings. May brings with its delicate scents and pastel colors, the optimism of the new: new clothes, new season, new relationships, new jobs, new homes, new hopes and dreams, and more.
We've observed the disappointed expressions – verbal and visual – informing us that younger generations aren't interested in the legacy of our "stuff." If we can't give them grandma's linens, grandpa's fishing pole, or treasures we've gathered from our life journeys, what can we give them that's meaningful, that they will appreciate and treasure? It's the perfect time to celebrate them and mark their special moment in time with a legacy letter and/or legacy blessings.
Here are some reflection prompts to assist you as you prepare to write a blessing or letter to a loved person at this significant moment in their lives – words that will be meaningful, personal to you and them, that express your hope for their success as they embark from the old to the new.
Reflect about yourself at the age of the person you are writing to. Who were you at that moment in your own life? What were your passions, interests, challenges, values, ideals, hopes, and dreams then? What was your daily life – your work and leisure, your emotional, spiritual, mental, and social state like then? Did you have a model, a mentor, an angel, and if you did, what did you learn from that person that influenced your life going forward?
Reflect about what you know about that time or occasion in your own life that you wish you had known then. How do you wish you'd been blessed as you experienced that momentous and perhaps difficult time?
Reflect about a moment, event, time when you were especially proud of this person in the past year: how do you understand their challenge; articulate the quality in them that you are glad, even honored, to witness.
Reflect about a positive quality that you see as the unique gift that person possesses and may still be developing or refining (the 'acorn' of the 'mature oak tree' they're becoming).
Reflect about a challenge facing the person at this time in his/her life, and if you can, illustrate or highlight the challenge with a verbal snapshot you witnessed in their life.
Now focus once again on yourself, and reflect about your own likely mixed feelings (happiness & sadness, pleasure & pain about what this time in this person's life signifies to you and about you, and the transition you're experiencing in your life as related to the person you're about to bless with a letter. 
Practice:
First write a blessing to this person marking his/her special moment or life event that expresses your love and hopes for her/him going forward. (Take into account al that you know having reflected on the occasion/event, on him/her, and yourself.)
If you're having difficulty getting started, set a timer; give yourself five minutes to write (this boundary will help you to focus) and begin with the two words: "May you…" and let your words flow from there.
After the five minutes, take as much time as you wish to edit your thoughts, and perhaps delete the first two words, and begin in your own personal way.
You may also find that some of your words don't quite express your thoughts or feelings. Use a Thesaurus (easy online) to search for and find the word that is closest to what you are wanting to express.
When you are satisfied with your blessing, put it in the top drawer of your desk overnight, and return to it the next day. Read it aloud to yourself, imagining that you are the recipient. Set aside your judgment and self-criticism, and the voice from the past that says that you can't write! As you listen to yourself, notice if there is anything you want to add, delete or change.
Choose beautiful paper (and envelope) and write the blessing in your own hand – nothing is more personal than gifting our own handwriting – (remember how sweet it was to find an old recipe written in your mother or grandmother's hand?). Voila, you've produced a personal gift that will be long treasured.
Write a several paragraph legacy letter to honor the moment in the person's life, using your reflections 1-6.
Rachael Freed, LICSW, senior fellow, Earl E. Bakken Center for Spirituality & Healing, University of Minnesota, is the author of Your Legacy Matters and Women's Lives, Women's Legacies. [email protected]  and  www.life-legacies.com